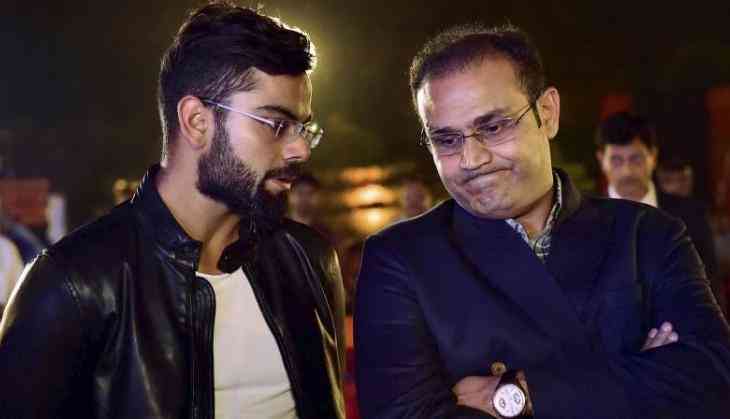 IPL Auction : Here is why Virat Kohli said 'Viru Paa - Paagal Ho Gaye Hain'
The bidding on players on IPL auction is now coming to an end and on the second day of the auction, Jaydev Unadkat was announced as the highest paid Indian cricketer and he got 11.50 crores from Rajasthan Royals. One hand, the auction was going on then, on the other hand, the Indian team is on South Africa tour.
However, the team is away from India but every player has his eye on the bidding, especially our king Kohli. Now according to a report of Mid-Day, while coming out of a hotel in Johannesburg, Virat Kohli said something about Virender Sehwag that will give you a shock.
Also Read - Meet Juhi Chawla's daughter Jhanvi Mehta, who created trouble for Preity Zinta at IPL auctions
According to the reports, Virat Kohli was heard saying "Viru Pa, Paagal Ho Gaye Hain".
However why Virat Kohli said this is not clear yet but many are saying that it could have a connection with IPL auctions. As Virender Sehwag was busy in the auctions and giving bids from Kings XI Punjab. Punjab has bought KL Rahul in 11 crores so many are saying that Kohli said this in KL Rahul's context.
Also Read - Nuzhat Parveen: Meet next MS Dhoni of Indian cricket team
Actually, KL Rahul used to play for Virat's team Royal Challengers Bangalore so in that case maybe Virat is hurt of losing him from the team.