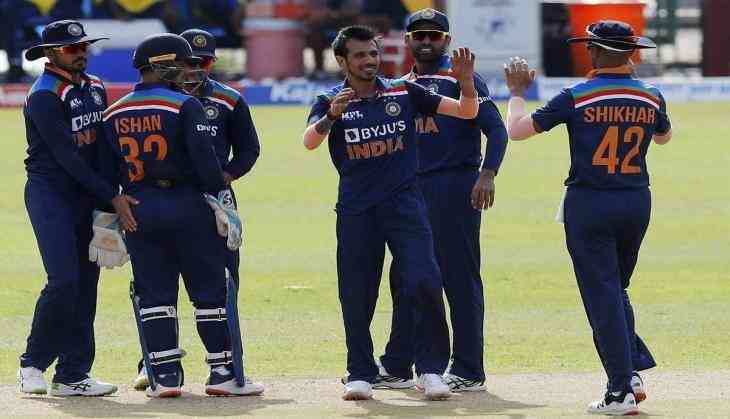 The men in blue began the three-match ODI series against the island nation Sri Lanka with a thumping seven wickets victory at Colombo's Premadasa Stadium. The win was India's 92nd in ODIs against the Sri Lanka and it's a rivalry that the 'Men in Blue' have dominated over the past decade and a half.
The Indian side are on the point of winning their ninth back-to-back bilateral series against Sri Lanka, a trend that began in 2007, a time when the Lankans still had some of their most valueable players in the team.
Besides this one sided record, Shikhar Dhawan and his young side are poised to create a world record. Presently, the record for most wins by a team against a perticular opponent in limited overs cricket is jointly held by India, Australia and Pakistan.
Team India's 92 wins against Sri Lanka is the same as Pakistan's 92 against the same adversary and the Aussie's 92 wins against New Zealand.
Earlier on Tuesday, the men in blue have an opportunity to win their 93rd clash against the Sri Lanka, which will be the most matches won by a team against the same opponent in the 50-over cricket.
Team India also have a favourable record against Black Caps and England, against whom they have won 55 matches.

They need to draw level against the likes of Australia (53-80), Pakistan (55-73) and South Africa (35-46) among the elite teams that play cricket.
Also Read: Ind vs SL: Shikhar Dhawan attains huge milestone, joins elite list with Virat Kohli
Also Read: Prithvi Shaw on Shikhar Dhawan: Opening together has made our bond stronger