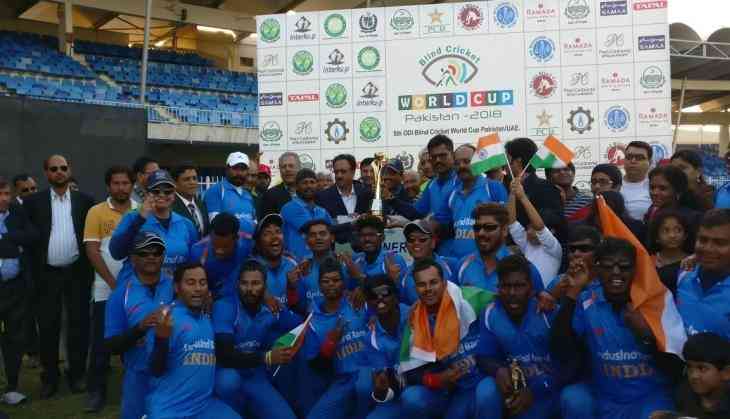 India beat Sri Lanka by 10 wickets in the finals of the blind cricket Triangular Series in Goa on Saturday.
Indian captain Ajay Reddy won the toss and opted to bowl first. The captain justified his decision and got a wicket in the very first over of the match. The Sri Lankans were never able to come back after that early loss and were bowled out for 119 in their 20 overs with the Indian captain leading from the front.

India sent out a new opening pair of Durga Rao and Anil Ghariya. The openers scored an unbeaten century partnership as India completed a convincing 10-wicket win and the Tri-Series trophy.
India and Sri Lanka will now proceed to Pune, where they will play the first of the five scheduled T20 international games.
-ANI