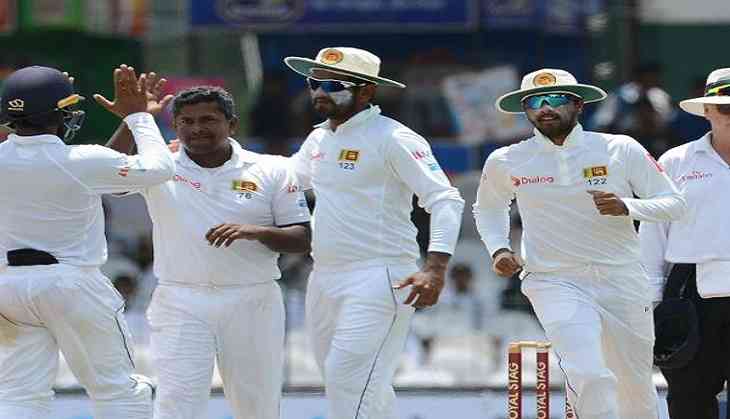 On the second day of the third Test against Sri Lanka, Indian captain Virat Kohli scored a double hundred. After Nagpur Test, he scored two consecutive double centuries. As a captain, he also chipped in with 6 double centuries, leaving former West Indies captain Brian Lara behind. In 2 years he has rooted three double hundreds.
Here are some interesting statistics made on the third day:
Virat Kohli, who has scored three Test hundreds in two consecutive years, became the first batsman to do so.
Kohli has become the first Indian captain to make 1,000 runs runs in consecutive calendar years.
Kohli is the only captain after Michael Clarke, who has scored double centuries in two consecutive Test innings. In 2012, Clarke did this against South Africa.
Virat Kohli has scored more than 500 runs in a Test series for the third time. Sunil Gavaskar (6 series) tops the list.
This was the first half-century in Rohit Sharma's last five Test innings.
Kohli is the fifth such batsman after Don Bradman, Michael Clarke, Ricky Ponting and Brendon McCullum, who scored 3 double centuries in a calendar year.
Virat Kohli has made the sixth double century as captain, and he is the only captain to do so. Brian Lara had scored 5 double centuries in his captaincy.
Virat Kohli has equalized the double centuries of Sachin Tendulkar and Virender Sehwag.
Virat Kohli is the sixth player who has scored double centuries in two consecutive innings.
Virat Kohli has made the highest score of Test career 14th time, in this case he is at the forefront.
This is the 18th centurion partnership in international cricket between Virat Kohli and Rohit Sharma since February 2010. Both the Indian players played 92 innings, while Kumar Sangakkara and Tillakaratne Dilshan have played 110 innings.
Kohli's 243 runs is not only his highest score but as an Indian captain he has the highest score in Test cricket.
The time between Kohli's first and the sixth double century is of 499 days. This is the shortest time and Don Bradman (581 days) is also left behind in this case.