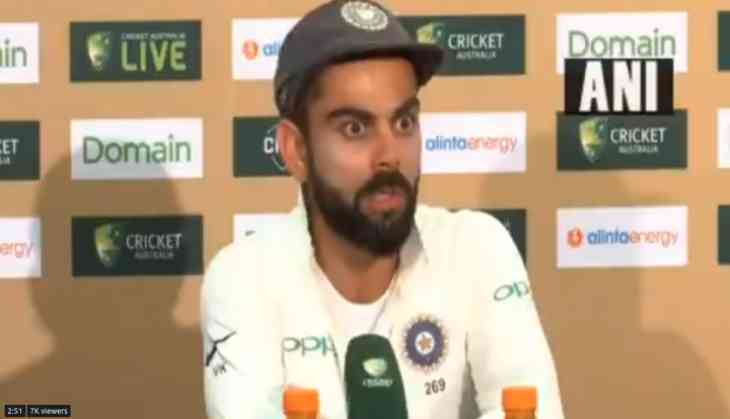 Virat Kohli and company win the first Test match against Australia in Australia and made a record by becoming the first Indian team to win the first Test match down under. The Indian team won the match by 31 runs to lead the series by 1-0.
Virat Kohli in his post win press conference said that they never thought of losing the Test, the only thing that was in their mind was either winning the match or it will end in a draw. Kohli also added that
they always felt that they were a better team than Australia going into the series and their top-order was better than Australia's though they need to improve their lower-order.
This was India's third closest Test win after winning a Test against Australia in Mumbai by 13 runs and then in Kolkata by 28 runs against England in 1972-73. India is the second Asian side to win the first Test of a series in Australia after Pakistan.
India made 250 in its first innings with Pujara making an amazing century of 123 runs until he was run-out by Pat Cummins. Australia were bowled out for 235 and were trailing behind by 15 runs. India in its second innings made 307 runs with Pujara and Rahane both making 71 and 70 runs respectively meanwhile Australia were bowled out for 291 runs with only Shaun Marsh reaching the half-century mark.
#WATCH live from Adelaide: Indian skipper Virat Kohli addresses press conference after India beat Australia. https://t.co/LrjWAoPbUg

— ANI (@ANI) December 10, 2018