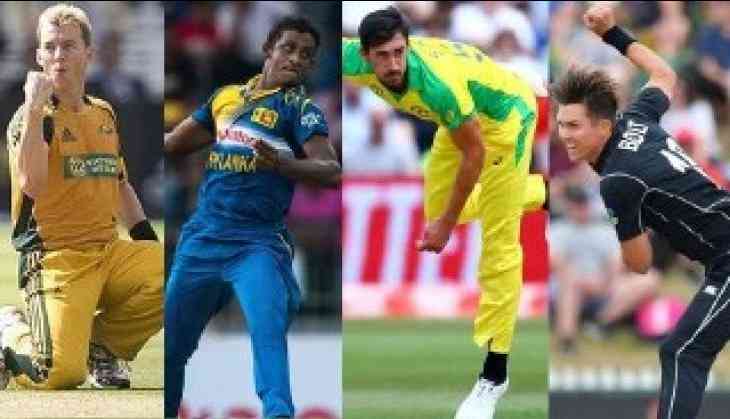 Mitchell Starc, Australia's driving force with the ball has grown to be the fastest player to take 150 wickets in ODI in the course of his match winning five wickets trail against the West Indies in the ICC World Cup 2019.
Starc's who achieved his sixth five wickets in the match dismayed West Indies' chase in their World Cup tie at Trent Bridge on Thursday.
His figure of five for 44 led the Aussies to a 15 run victory over the Windies.
Starc surpassed Pakistan's Shqlain Mushtaq to the fastest to 150 wickets.
Mitchell Starc got to this milestone in 77 ODI's, a match quicker than Shaqlain Mushtaq.
New Zealand's Trent Boult is in the third place, having reached the mark in 81 ODI,s , followed by Brett lee (82) and Ajantha Mendis