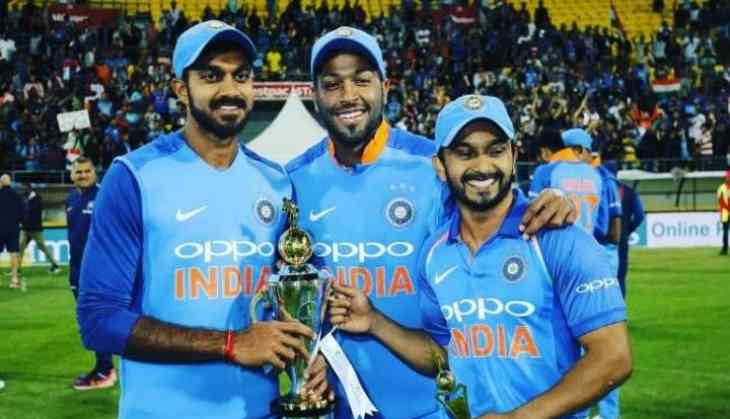 Although team India have been hit by injury crisis, they still remain unbeaten going into the match against Afghanistan on Saturday.
While Shikhar Dhawan has already been ruled out of the World Cup due to a thumb injury and Bhuvneshwar Kumar who walked gingerly off the field due to hamstring problem against Pakistan. With no updates on when will he be back on the field, team India suffered yet another injury ahead of their clash with Afghanistan.
During the practice session in the net, Vijay Shankar was hit by Jasprit Bhumrah's yorker delivery on his toes afterwhich he looked in extreme pain. The physio attended him soon after the incident and thought there is nothing to worry as of now, India will look to avoid any more injuries with the World Cup intensifying.
"Yes, Vijay was in pain but it has subsided by the evening. Hopefully, there's nothing scary," the source was quoted as saying by Quint.
After Dhawan's injury, Vijay Shankar has become an important player in the squad, although Shankar has been assigned as the number four batsman for India, the team has been using him as a floater depending on the match situation. Moreover, his performance against Pakistan following Bhuvneshwar Kumar's injury was brilliant and the management would love to see him free from injuries.