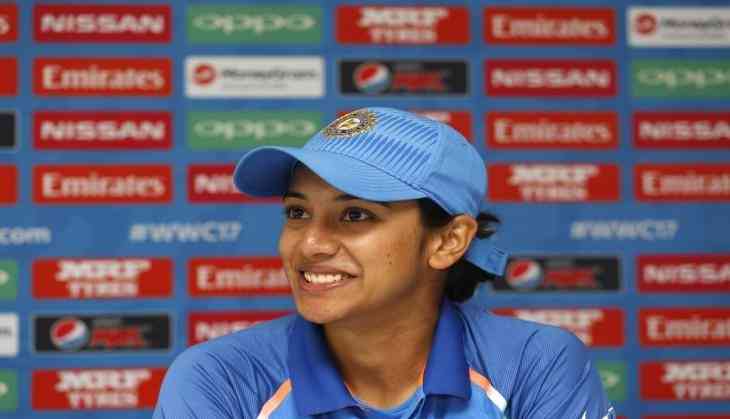 The new sensation of Indian Women's cricket 'run machine' Smriti Mandhana is a die heart fan of Sri Lankan legend Kumar Sangakkara. Mandhana did not follow any Indian batsman while growing up but rather she used to copy the batting style of Sangakkara, revealed her childhood coach Anant Tambvekar.
The coach once said, "Smriti was very lively since her childhood. But at the nets, she was extremely disciplined. She never used to leave the nets unless she had mastered a shot. Later on, she became a fan of Kumar Sangakkara. In the nets, she always tried to copy Sangakkara while batting. Sometimes I had scolded her for trying to copy the Sri Lankan great,"
Mandhana became a new sensation in Indian cricket after scoring a brilliant 90 against England in the opening game of the ICC Women's World Cup and followed it with a scintillating century against West Indies.
"She has not forgotten me yet. After scoring the century in the group league match in the World Cup she called me from London, asked me whether she had made any technical mistake during her century. I did not expect a phone call from her," Tambvekar further added.