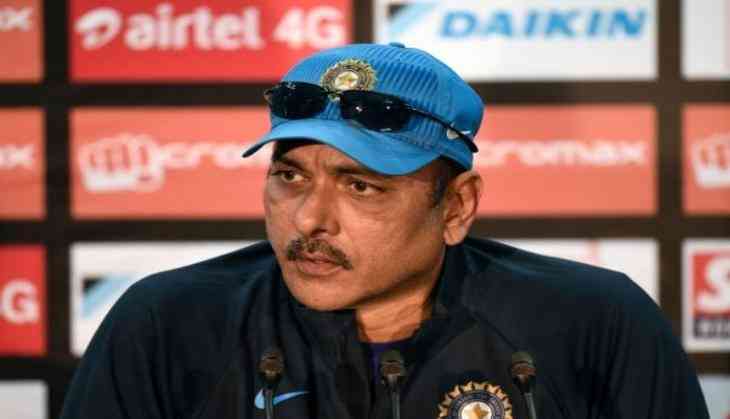 India have an unfinished business of making it to the final of the ICC World Cup 2019 as their semi final match against the Kiwis was cut short due to rain. But coach Ravi Shastri already has some thoughts in his mind for the final.
Ravi Shastri who was a member of 1983 world cup winning squad, hopes god will be on their side if they face the host England in the final at Lord's on Sunday.
As per Ravi Shastri, the devine force was sitting in Englands dressing room when the two sides came face to face during their league game at Edgbaston on June 30th but feels it will choose India in the next meeting. India conceded 337 runs against England and then scored 306 to lose by 31 runs.That was the only match that team India have lost in the ongoing edition of the World Cup 2019.
"I thought god was in England's dressing room that day. Hope if we play England next, he sits in ours," Shastri was found saying in a video posted by the International Cricket Council.
He also praised Rohit Sharma who has so far scored five centuries in the ongoing World Cup.
"No one has done that. He has been really consistent for India at the top. His form was no surprise. If he chooses a tournament like the World Cup to get that form in, as a coach, I will take it." Shastri said.
India were playing New Zealand in the semi final match at Old Trafford cricket ground, the match was interrupted by rain, but prior to that Indian bowlers dominated the Kiwis batsmen till 46.1 overs where they scored 211 runs with the loss of 5 wickets.
The other semi final will be played between the host England and Australia on Thursday at Edgbaston. England will be playing a World Cup semi final after 27 years.