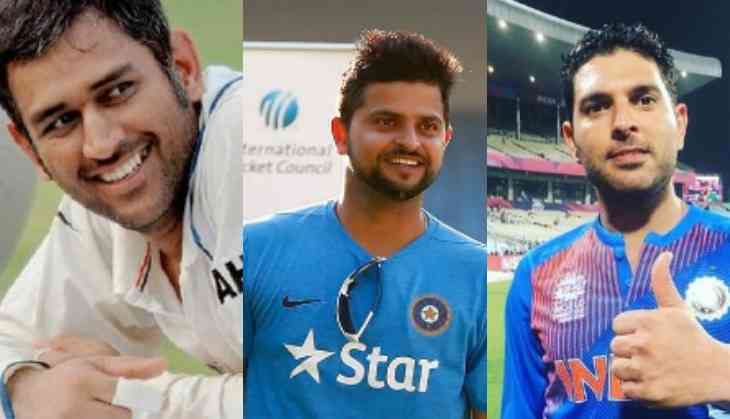 Indian cricket team's head coach Ravi Shastri has confirmed that Mahendra Singh Dhoni will play in 2019 world cup. But he did not confirm if Suresh Raina and Yuvraj Singh will play in the tournament or not.
As per reported by IANS, Shastri said "A player is evaluated on the basis of his current form and fitness and Dhoni has both. If you see his wicket-keeping, he is the best in ODI cricket. His fitness is superb, he batted well in Sri Lanka. And let me tell you, it was just a trailer what you saw in Sri Lanka now wait for the movie,"
"If he continues to play like this, there no question of not having him in the team for the 2019 world cup. You can't even think of a team without Dhoni," he further said.
There were a lot of speculations going on in media regarding the selection of Yuvraj Singh and Suresh Raina in the Men in Blue's limited overs series against Australia (squad for only first 3 ODIs decided so far). But both the players did not get the chance to change their sinking future.
While talking to India TV, Ravi Shastri said, "Any player is eligible for selection if they perform well on the following parameters - fitness, current form and fielding. Fielding is very important if you want to win consistently,"
"I am not involved in selection. The door is not closed on Yuvraj Singh and Suresh Raina. Any player who performs well on these parameters is eligible for selection," the coach further said.
India's head coach might be keeping re-entry window open for both Yuvraj Singh and Suresh Raina but realistically it does not look possible for them to make a comeback.