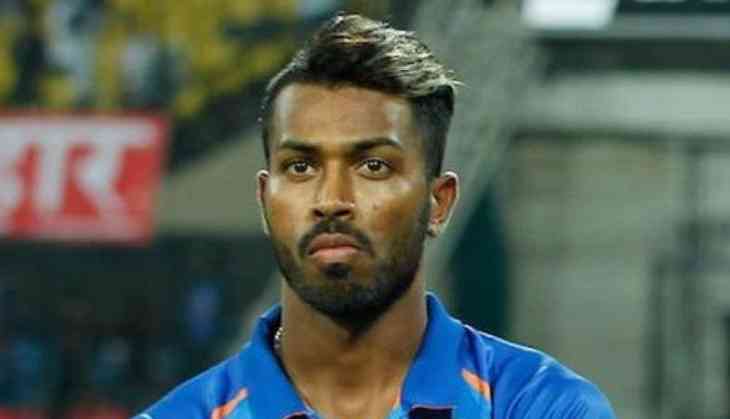 Indian cricketer Hardik Pandya, who is soon to become a father, unfolded the 'Koffee with Karan' controversy where he came up against a lot of criticism for his sexist comments on the talk show.
The all-rounder admitted that he is the kind of person who accepts his mistake and moves forward in order to ensure he does not repeat them in future.
"When that happened, I said to myself let's just accept it and try to correct the mistake. If I would have not accepted that mistake, that part would have still been in me. That phase does not bother me anymore because my family has accepted it," Hardik told 'Cricbuzz in Conversation'.
"My family got abused. My father gave an interview post the incident and people made a mockery of it. What hurt me the most was my action caused my family problems, and that's not acceptable," Hardik added.
Speaking on how the incident hampered his family, the all-rounder said, "I am a family guy. Without family, I am no one. My family is my backbone. The Hardik Pandya you are seeing right now is because of the people behind the scenes, looking after me. They make sure that I am mentally stable and I stay happy."
Hardik Pandya and his teammate KL Rahul was suspended for a month by the Indian cricket board for his misogynistic remark on the talk show in January last year.
The entire nation, along with some prominent names in the game, slammed Hardik and Rahul for their poor conduct on the talk show.
From being hailed to being trolled on social media, life took an ugly turn in a matter of minutes for Hardik and Rahul. The situation turned so bad for them that Hardik even refused to leave his house for few days.
The all-rounder and fiancee Natasa are set to become parents. Hardik posted a pictures on social media to announce his fiancee was pregnant with their baby.
Also Read: Virat Kohli, Sunil Chhetri react sharply to Kerala elephant killing