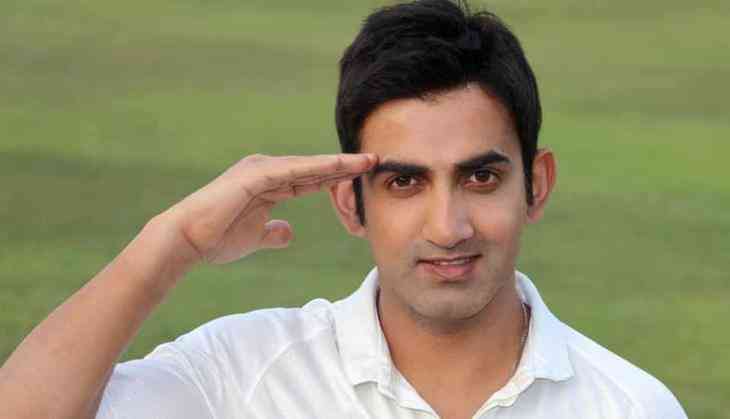 Indian cricket team's opening batsman Gautam Gambhir has announced his retirement from all forms of the game on Tuesday (December 4). 37-year-old Gautam Gambhir is a 2011 World Cup star.
The Ranji Trophy match between Delhi and Andhra Pradesh starting Thursday at the Feroz Shah Kotla will be Gautam's last game. Gambhir has played 58 Tests, 147 ODIs and 37 T20Is for India scoring more than 10000 runs combined.
Gautam Gambhir said that announcing retirement was the most difficult decision of his life. He said that he had been feeling since long that the time has come. He thanked those who helped him in his career.
"After more than 15 years of cricket for my country, I want to retire from playing this beautiful game," Gambhir said. Gambhir announced his retirement in an emotional Facebook video on Tuesday.

Here's the announcement which he made on his Facebook account:
The 37-year-old batsman was India's highest run-scorer in both the 2007 WT20 and 2011 World Cup finals Gambhir had played 58 Test matches for India and chased 4154 runs at an average of 41.96 and 9 centuries.
In ODI cricket, Gambhir played 147 matches with 5238 runs at an average of 39.68 and 11 centuries. He also made his mark in T20I cricket playing 37 matches scoring 932 runs at an average of 27.41 with 7 half centuries.
International cricket:
Test
Match, innings, runs, best, average, half-century, century
58, 104, 4154, 206, 41.95, 22, 09
One day internationals
Match, innings, runs, average, half-century, century
147, 143, 5238, 150 no, 39.68, 34, 11
T-20 International
Match, innings, runs, average, half-century, century
37, 36, 932, 75, 27.41, 07, 00