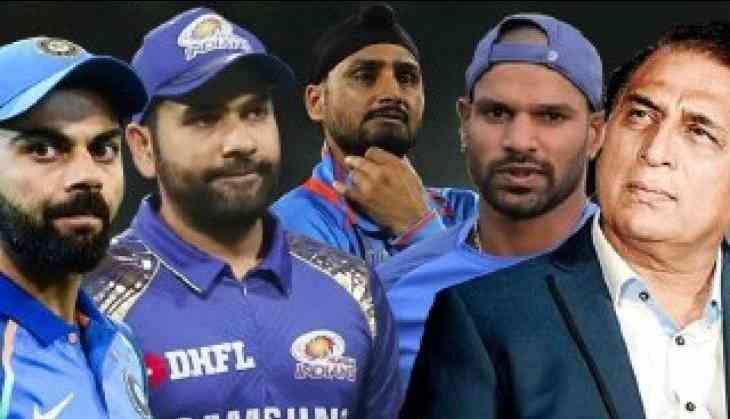 Indian cricket fraternity have reacted to the attacks that took place in Jammu and Kashmir's Pulwama district. They have all condemned the dastardly attack while some of them even donated some money to the families of martyred CRPF jawans. Here's what they all said about the attack.
Indian skipper Virat Kohli took to his official Twitter handle to condemn the attack on security personnel in the state. "I'm shocked after hearing about the attack in Pulwama, heartfelt condolences to the martyred soldiers & prayers for the speedy recovery of the injured jawaans," Virat Kohli Tweeted.
Indian off-spinner Harbhajan Singh said, "My heart goes out for our Jawans who lost their lives as martyrs to save our country! condolences to all the families who today lost a son, husband, father or brother.. as a nation we cry.. as a nation we unite!" Harbhajan was also asking BCCI to not play Pakistan in World Cup 2019.
"Shocked and horrified by what happened #Pulwama. The day we all celebrated love some cowards spread hatred. Thinking about the jawans and their families. India keep them in your prayers," Rohit Sharma Tweeted.
Shikhar Dhawan wrote, "Deeply saddened and disturbed by the news. I condemn the terror attack in #Pulwama. My condolences to the families of the jawans who sacrificed their lives."
"Really pained by the cowardly attack on our CRPF in J&K in which our brave men have been martyred . No words are enough to describe the pain. I wish a speedy recovery to those injured," Virender Sehwag Tweeted.
"Appalled and deeply disturbed by the news of CRPF jawans killed in Kashmir's Pulwama. My thoughts and prayers with the martyrs' families," Suresh Raina Tweeted.
"Sad and pained to hear about the dastardly attack on our brave CRPF men in #Pulwama in which many of our jawans have been martyred . I pray for a quick and speedy recovery of those injured in the attack," VVS Laxman Tweeted.
"Really pained to hear about the attack on our #CRPF men who have been martyred in the attack in J&K. I pray the coward attackers are taught a lesson at the earliest," Mohammad Kaif Tweeted.
Former Indian cricketer Sunil Gavaskar said that India can try to keep Pakistan out of 2019 Cricket World Cup but that would never happen. "They can try but it will not happen. It will not happen because the other member countries have to accept that. I can't see other member countries accepting that. India can go ahead and try do that, but it won't succeed," Gavaskar was quoted as saying by India Today.
A Central Reserve Police Force (CRPF) convoy of 78 vehicles carrying 2,547 soldiers was attacked by a car bomb in Jammu and Kashmir's Pulwama district on February 14. More than 40 CRPF jawans were killed and many others were injured. This is termed as the worst attack on Indian soldiers since 1989 insurgency started in the valley.