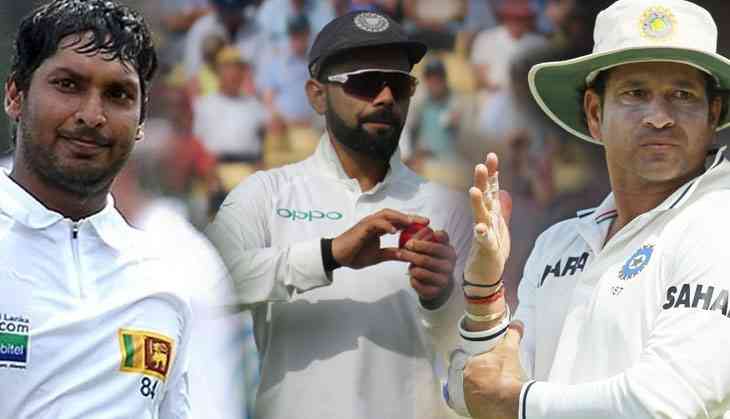 The former SriLankan skipper Kumar Sangakkara is on his way to eclipsing the Indian legendary batsman Sachin Tendulkar as the World greatest batsman.
Indian run-machine Virat Kohli fought a lone battle for his side and scored 149 runsfrom 225 balls he faced. This innings will probably go down as one of the best the Kohli has played in whites with red ball in England.
In year 2014, 134 runs in 10 innings, questions tightly slapped towards him and he answered them gainly, but he was wanted this innings, and when the conditions were tough he stood up and delivered.
According to the Indian Express reports, the former SriLankan skipper Kumar Sangakkara cited that "The way he is playing, Virat can well become the greatest ever Indian batsman." He is quoted as saying by the Times of India.
"In terms of Sachin's legacy, both in terms of cricket and the way he has dealt with pressure, he is unique. But Virat is well on his way to match that. He is comfortably the best in the world of his generation and with time, he will mature even more."
"If he understands himself a bit better and keeps improving his game, he will break quite a few records," the Sri Lankan great added.
Also Read: IND Vs ENG, 1st Test: England paceman James Anderson's statement over Virat Kohli will leave you in shock!