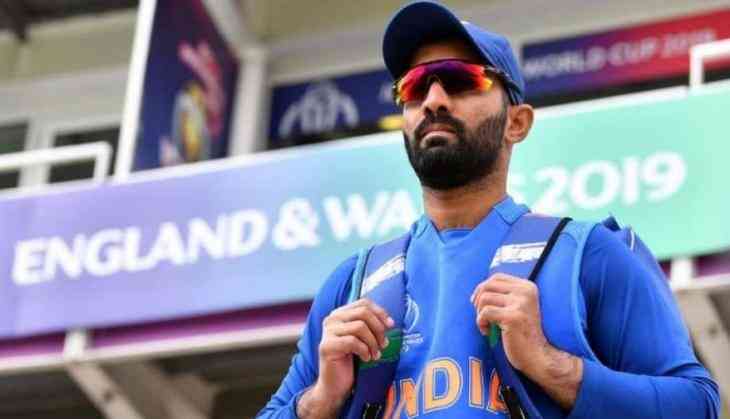 Indian cricketer Dinesh Karthik's career looks to be at the end of his road after he failed to deliver in the two World Cup matches he played. Dinesh Karthik has been in the Indian set-up for a long time but not consistently. Karthik made his ODI debut in 2004 as a 19-year old and has played in all three formats but made his World Cup debut this year which can be the last game he played for India.
The Tamil Nadu wicket-keeper batsman is unlikely to be included in India's upcoming tour of West Indies. Shreyas Iyer may replace the 34-year old cricketer in the Indian squad as he is already in the Caribbean playing for India-A team.
Shreyas has played 6 one-day internationals and the same number of T20Is for India. Iyer scored 210 and 83 runs in the respective formats for India at an average of 42.00 and 16.60. Shreyas made his ODI debut against Sri Lanka and his T20I debut against New Zealand in 2017.
In the Indian Premier League 2018, Shreyas Iyer became the youngest captain to lead Delhi Capitals (formerly Delhi Daredevils) after replacing Gautam Gambhir. Shreyas Iyer led his side to the semi-final of IPL 2019 for the first time since 2012.
Also read: India and Pakistan beat England in this unique World Cup record