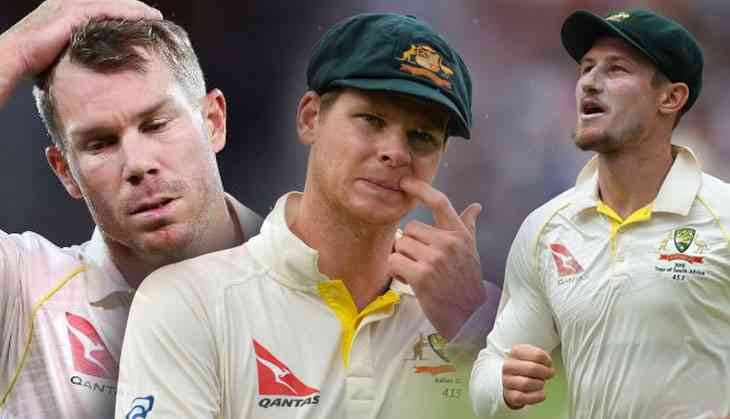 Cricket Australia refuted all the claim for softening the penalties imposed on ball-tampering trio Steve Smith, David Warner and the opening batsman Cameron Bancroft.
Cricket Australia stated that the ball-tampering sanctions over the Aussies trio will not be changed and the bans will not be softened.
Cricket Australia handed 12 months ban to former skipper Steve Smith and David Warner while Cameron Bancroft suffered a 9 months ban for disturbing the shape of ball.
As reported in Hindustan Times "At no stage have we, or are we considering lessening the current sanctions in place for respective players in relation to the incident in South Africa," a spokesperson from CA told cricket.com.au.
"The CA Code of Conduct does not allow for reversal or lessening of sanctions once players have fully accepted the charges. The current articles published are purely speculative."
The ball tampering sanctions does not prevent the trio from playing domestic cricket overseas. David Warner and former skipper Steve Smith are currently playing in the inaugural Global T20 Canada league.
On the other side Cameron Bancroft is currently playing in the Northern Territory Strike League, in which David Warner will also participate during July.
Also Read: Anushka Sharma caught with Virat Kohli and company in team India's bus in England; see pics