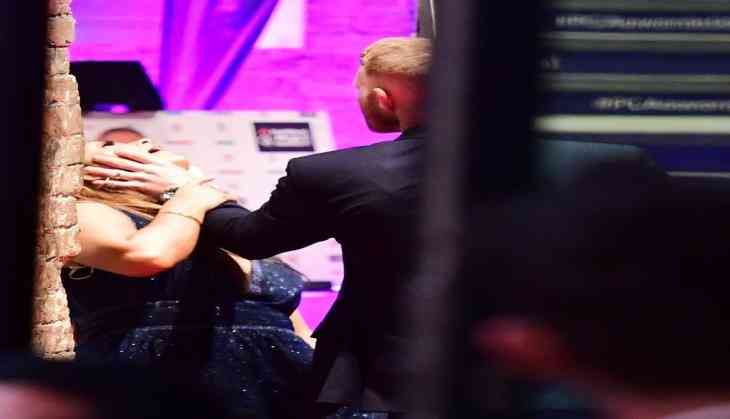 October 8, 2019
AlsoRead:http://www.catchnews.com/cricket-news/indian-cricket-fans-slams-hardik-pandya-for-disrespectful-birthday-wish-for-zaheer-khan-175506.html
"Unbelievable what nonsense these people will make up! Me and Ben messing about squishing up each other's faces cos that's how we show affection and some pap tries to twist it into a crazy story! And all before we then have a romantic McDonalds 20 mins later! @benstokes38 (sic.)," Claire tweeted.
The all-rounder retweeted his wifes tweet and then responded with a kiss emoticon.
Not long ago, Ben Stokes was named the Professional Cricketers' Association player of the year for his crucial performance which led England to their first ever World Cup title in July and he then led England to victory in the third Ashes Test at Headingley with a 135 notout in the fourth innings.