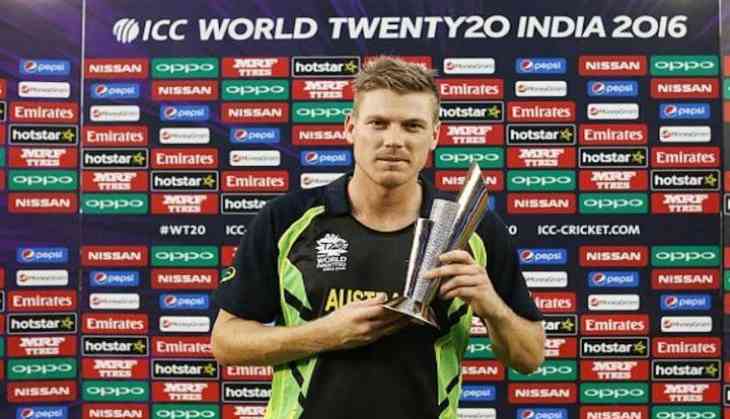 Australian cricketer James Faulkner has cleared the air and said that his post on Instagram was 'misunderstood' and that he is not gay. Faulkner appeared to come out as gay in an Instagram post of his mother and boyfriend where he can be seen having his birthday dinner.
In a new post Faulkner wrote, "There seems to be a misunderstanding about my post from last night, I am not gay, however it has been fantastic to see the support from and for the LBGT community. Let's never forget love is love, however @robjubbsta is just a great friend. Last night marked five years of being house mates! Good on everyone for being so supportive."
Australian cricket board also clearified by issuing a statement where they wrote, "Cricket Australia does not consider the social commentary this morning from James Faulkner to be a joke, nor does James," said CA spokesperson Karina Keisler.
"His comment was made as a genuine reflection of his relationship with his business partner, best friend and house mate of five years. He was not contacted for clarification before some outlets reported his Instagram post as an announcement of a homosexual relationship."
"James and CA are supportive of the LGBQTI community and recognises coming out can be an incredibly emotional time. The post was not in any way meant to make light of this and, though the support from the community was overwhelming and positive."
Faulkner, who appeared in 69 ODIs, 24 T20Is and one Test match last donned Australian colours was in a T20 match against Sri Lanka in 2017. The all-rounder was part of the World Cup winning team in 2015 and bagged the man of the match award in the final.
Also read: Rohit Sharma Birthday: Relive his IPL century at Eden Gardens; see video