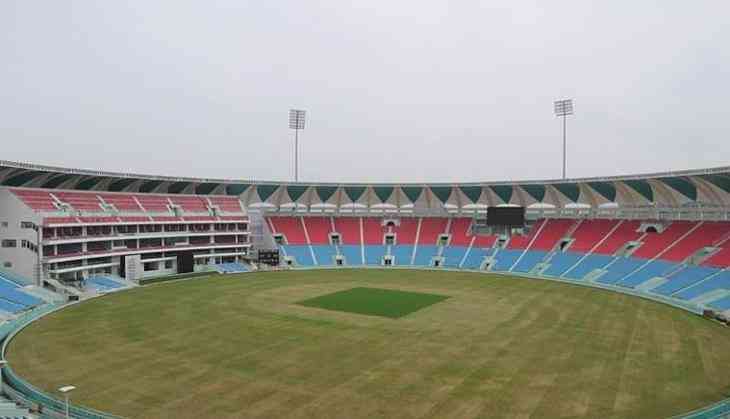 Members of the UAE national team have slammed the poor conditions at one of the venues for the Asian Emerging Nations Cup in Karachi, leaving the Pakistan Cricket Board on the defensive.
UAE, who were in the run for a place in the semi-finals, were knocked out on Sunday after winter rains ruled out any play at the Southend club in the Defence Housing Society here.
"Never mind the security but there are more reasons to why international cricket has overlooked this part of the world when it comes to international cricket. Such a shame honestly and embarrassing the way the real PCB have dealt with it," tweeted a member of the UAE squad.
In other tweets as well Rohan Mustafa, Ahmed Raza and Shahzad of the UAE team expressed their disappointment over the lack of facilities at the Southend club.
"We at Emirates cricket sat in the sun for more than four hours waiting for the pitch to get dry because of the club level covers at the so called "Test" venue. The real PCB 20 minutes of rain ruined our chances, tweeted Raza.
"It is a real shame we were denied the game because of poor facilities," said another tweet.
A UAE player also posted pictures of the wet pitch conditions saying "spot the pitch and it is a joke".
An official of the PCB said that the Southend club was a private ground and PCB didn't manage it.
"Rains at this time of the season were unexpected but yes the ground staff should have been prepared for all eventuality."
Southend, where a Test match was held in 1993 against Zimbabwe, has hosted other tour matches against international teams as well but on Sunday a spell of rain for 20 minutes left the pitch and some parts of the outfield soggy and wet.
And with no super sopper machine or proper equipment available, the ground staff were unable to dry the ground for the crucial match between UAE and Hong Kong.
The PCB also hosted matches at the National Stadium where they were no problems.
Pakistan hosted matches of one group of the Asian Emerging Nations Cup after India refused to tour Pakistan for security reasons. The other group matches are being held in Colombo.
PCB Chairman Ehsan Mani, who was in the city to watch the matches and meet the teams, didn't react on criticism from UAE players.
-PTI