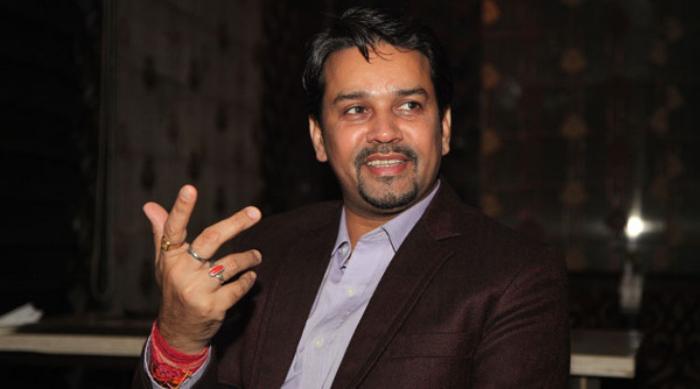 Anurag Thakur, secretary of the Board of Control for Cricket in India (BCCI), has made a surprise u-turn on the planned bilateral cricket series between India and Pakistan later this month.
Thakur, who is also a Lok Sabha MP from the ruling Bharatiya Janata Party (BJP), had recently vouched for the series between the two countries.
"We play Pakistan in the World Cup. We played them in the 2015 World Cup, we'll play them next year in the Asia Cup. Then we'll again play them in the month of March in World T20. So when you play them in a multinational tournament in world events, then what stops you from playing them in a bilateral series. So that's the question we have to answer," he had said.
'Can't play Pak while people die on the border'
On Wednesday morning, Thakur expressed happiness over Sushma Swaraj's visit to Pakistan, and resumption of peace talks between the two countries.
However, less than six hours later, he criticised the upcoming series between the two countries, casting doubts over the planned event in Sri Lanka.
The BCCI secretary told NDTV that India can not play cricket with Pakistan while people continue to die on the border.
Although Thakur stopped short of altogether taking back his support for the series, his comments have come as a major surprise, days after he gave his backing for the event.
U-turn Thakur?
U-turns aren't something Anurag Thakur is unfamiliar with. In August, earlier this year, he had commented that playing Pakistan was out of the question as long as the neighbouring country continued to export terror to India.
"Dawood in Karachi. NSA wants to meet separatists here. Are you really serious about peace and you expect we'll play cricket with you?" he had tweeted.
Earlier on Wednesday, Thakur had said that the final call on the series was to be taken by the government and that BCCI was bound by an agreement signed with the Pakistan Cricket Board (PCB) for playing bilateral series with Pakistan for the next eight years.