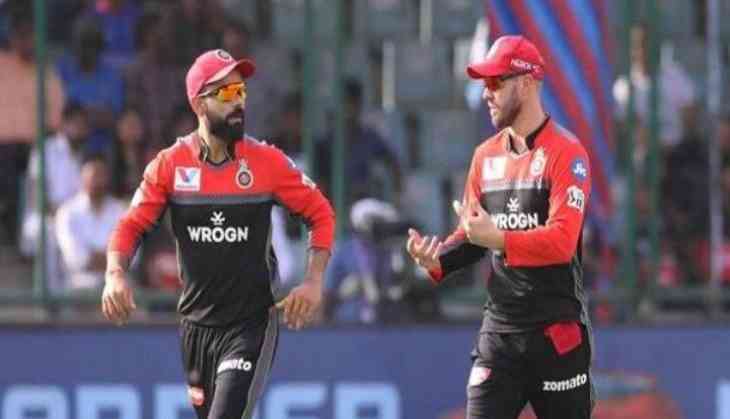 Virat Kohli-AB de Villiers
Former South Africa skipper AB de Villiers is one of those international players who is loved and admired here in this country. AB de Villiers is often referred to as the adopted son of India and whenever he comes to play cricket here, he makes sure that he doesn't disappoint his fans.
In an interview with Gaurav Kapoor on 'Breakfast with champions' de Villiers revealed that he is scared of saying anything to the Indian captain Virat Kohli. De Villiers said that the Indian cricketer looks after everyone. He said, "I'm scared of saying anything to him...because if I say like, 'Oh, I like your shoes', the next minute he organises me those shoes." I'm like, "Virat, just stop it". He looks after everyone. I was like, "My phone is flat again." "Oh, you need a power bank."
De Villiers also said that Virat is like a younger brother to him and both of them are very competitive. Playing with Chris Gayle is totally different from playing with Virat. Chris is very composed and calm, he lets you take all the limelight. While Kohli is very expressive with his emotions and playing with him is also very nice.
De Villiers and Virat Kohli play for Royal Challengers Bangalore and their team finished at the bottom of the points table. De Villiers was not in great form this year but managed to score 442 runs from 13 games he played this season.
Also read: This Pakistani cricketer lost his daughter while playing an ODI against England