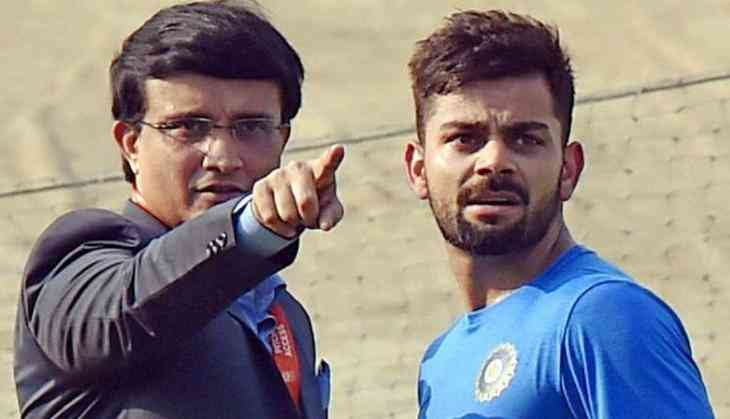 World Cup 2019 is taking place in England and Wales this year starting from May 30. Many records will be broken and many will be created but there is one record that is still unbroken. A total of 107 captains have played in the World Cup since 1975 but there is one record that former Indian skipper Sourav Ganguly made which is still unbroken.
Sourav Ganguly has scored three centuries in a World Cup tournament as a captain, the record which is still unbroken. In 2003, Sourav Ganguly was appointed as captain of team India and he took his team to finals. They lost to Australia by 125 runs, though Ganguly was dismissed for 24 runs in the finals he scored three centuries in the tournament.
Can Indian skipper Virat Kohli break the record of Sourav Ganguly? Kohli already has 41 ODI centuries to his name. Virat Kohli is the only player who can do this, apart from Kane Williamson of New Zealand.
Virat Kohli is the captain for team India in 2019 World Cup. The Board of Control for Cricket in India (BCCI) has already announced the 15-member squad. The team will leave for England tomorrow on May 22. Team India coach Ravi Shastri and captain Virat Kohli held a press conference today.
Also read: Virat Kohli creates this amazing record days before World Cup 2019