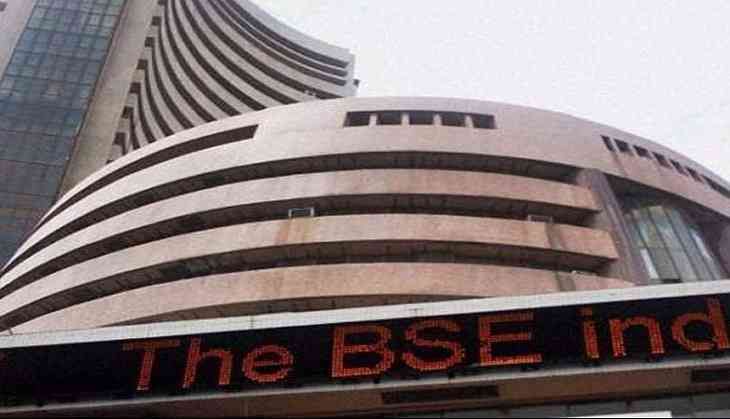 Sensex closes 309.59 pts lower, Nifty at 10,666.55 (ANI)
Market indices ended sharply lower on Monday with the Sensex and Nifty trading considerably negative. While the Sensex saw a 309.59-point dip to 34,757.16, Nifty dropped by 94.05 points to 10,666.55.
Earlier in the day, Sensex opened 527.75 points lower at 34,539 in early morning trade, while Nifty declined by 166.40 points to 10,594.20.
About five shares declined for every share rising on the Bombay Stock Exchange (BSE).
Meanwhile, the Indian rupee opened lower by 14 paise at Rs 64.20 per dollar versus Rs 64.06 on Friday.
-ANI