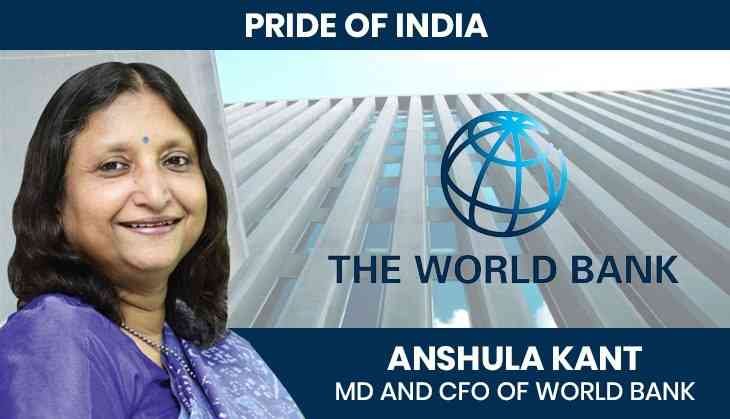 The World Bank president David Malpass on Friday announced Anshula Kant as a Managing Director (MD) and Chief Financial Officer (CFO) of the World Bank Group. Currently, Anshula is a Managing Director of State Bank Of India (SBI) where she also served as CFO.
"I am very pleased to appoint Anshula Kant as World Bank Group Managing Director and CFO. Kant brings more than 35 years of expertise in finance, banking, and innovative use of technology through her work as CFO of the State Bank of India," Malpass said in an official press release.
As per president of The World Bank Group, Anshula will be responsible for financial and risk management of the bank.
Here's all you need to know about Anshula Kant:
Anshula Kant is associated with SBI since 1983 and started her career as a Probationary Officer (PO). For over three and a half decades she is in this industry. Prior to MD's role, Anshula was the Deputy Managing Director of SBI.
She is graduated in Economics from Lady Shri Ram College and has done her post-graduation from Delhi School of Economics. Not just this she is also a certified associate of the Indian Institue of Bankers.
While handling the role of DMD, MD and CFO she has gained rich experience in retail banking, cross-border trade, corporate credit and banking in developed markets both wholesale and retail.
She has also handled key assignments including CEO at SBI Singapore where she was responsible for launching the retail operations, making SBI the first Indian bank to do so in that geography.
Also Read: India, US discuss broad contours of bilateral trade and commercial ties