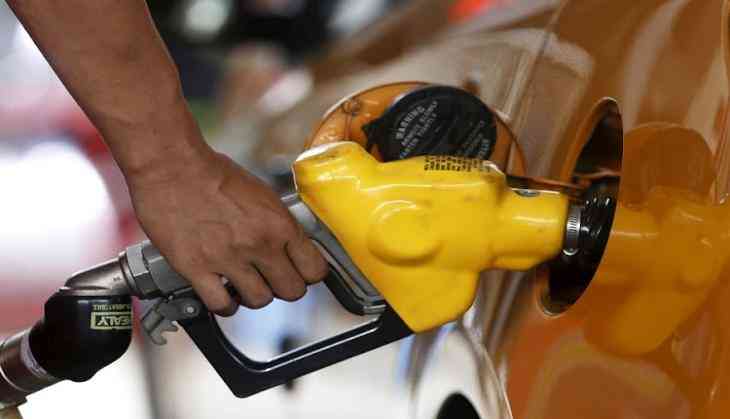 Petrol and diesel prices were hiked sharply for the fifth day in succession in India even after global oil rates plummeted on patchy demand concerns.
Petrol price has gone up in Delhi by 60 paise per litre and now people in the national capital have to pay out Rs 74 for a litre of petrol. Diesel price was also increased by 60 paise per litre. One litre of diesel in Delhi will now amount to Rs 72.22.
The back to back five days increase in petrol and diesel prices comes behind a 12 weeks halt and according to experts fuel prices can increase further owing to higher domestic levies on fuel. The poor rupee-dollar exchange rate has also led to higher prices of petrol and diesel.
The increase in fuel prices came after international oil prices recovered sharply a few days ago.
However, global crude oil rates again fell two per cent on Thursday because deepening worries about slow demand growth and higher oil stockpiles.
-ANI
Also Read: Kerala: Hotels and restaurants resume services in Kottayam, follow social distancing