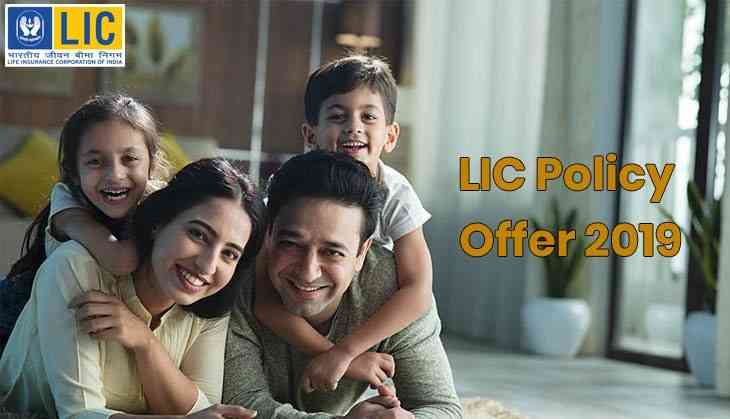 If you want to secure your child's future then you must know this policy of LIC which can solve your future stress. All your problems like child's education, marriage will cover under this plan of Life Insurance Corporation of India (LIC) i.e. New Children's Money Back Plan.
Know LIC's New Children's Money Back Plan:
Under this scheme, if you save Rs 206 daily then you will collect the fund of Rs 27 lakh for your child.
Know how to get Rs 27 lakh:
If your child is 5 years and then, your policy will mature after 20 years when your child turns 25. If you take a sum assured of Rs 14,00,000 then you will get around Rs 26,74,000 on maturity.
Know maturity benefits of New Children's Money Back Plan:
At the time of policy maturity (if a policyholder does not die during the policy term)he/she will get the remaining 40 percent of the sum assured with a bonus.
Death benefits:
Death Benefit, defined as the sum of Sum Assured on Death and vested Simple Revisionary Bonuses and Final Additional Bonus, if any, shall be payable. Where Sum Assured on Death is defined as higher of 10 times of annualized premium or Absolute amount assured to be paid on death i.e. Basic Sum assured. This death benefit shall not be less than 105% of the total premiums paid as on the date of death, as per LIC.
Important things to know about policy:
1. The minimum age required to purchase this policy is 0 years.
2. The maximum age limit to take this insurance is 12 years.
3. Minimum Sum Assured Rs.1,00,00
4. No limit on the maximum sum insured
5. Premium Waver benefit rider - option available.
Income Tax Benefit:
Premium paid under this plan is eligible for TAX rebate under section 80c.
Maturity under this plan is free under sec 10(10D).
Also Read: LIC Plan 2019: Looking for insurance? These things you should keep in mind before purchasing policy
Also Read: Post Office Schemes: From Kisan Vikas Patra to RD, these schemes will offer you more interest than banks