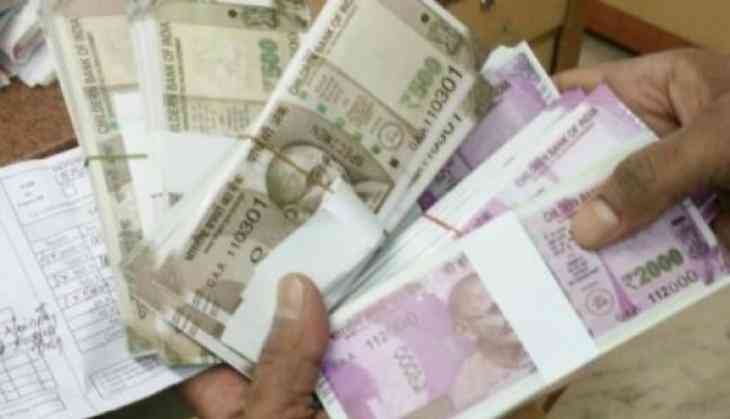 More and more Indians are travelling abroad, and are amongst the highest spenders on their international trips. Recent studies have shown that the number of Indian tourists travelling abroad is increasing by 25 percent on a year-on-year basis and that Indian globetrotters tend to spend an average of 12 to 15 days on their trips.
This increase in volume has made international tourism from India a bullish industry. However, Indian travellers persist in ignoring a crucial aspect of foreign travel - buying foreign currency.
World's first and largest marketplace for currency exchange and private remittances, BookMyForex.com, presents 7 hacks that one should adopt to ensure that they get the most value for their money while travelling abroad from India.
1. The best time to buy foreign currency is between 3-7 days before the travel
90 percent of travellers buy foreign exchange at the last minute, and that's when the urgency hurts the most. Buying foreign currency at this point often leaves one at the mercy of high rates and inconvenient processes.
Experts suggest that one should buy foreign exchange between 3-7 days before the travel date as this gives one more time to find the best rate and services.
Pro Tip: Most online marketplaces for retail foreign exchange give free home delivery. Ask for it.
2. Never buy from foreign exchange counters at airports
Foreign exchange counters at airports are designed to exploit desperate travellers. These conveniently placed agencies at airports often charge an exorbitant premium of about 10 to 13 percent over prevalent exchange rates.
This is a heavy cost to bear and will significantly reduce the amount of currency one has at their disposal during their trip.
Pro Tip: Always check the market exchange rate from multiple sources, and never buy from the airport counters unless they match these rates.
3. Compare before you buy foreign exchange
Foreign exchange rates are extremely dynamic and change every 3 seconds. However, many agencies do not keep up with these dynamic prices. Further, there are various additional charges that vary from place to place.
Not comparing rates can make one get a bad deal for their currency, which reduces one's ability to spend and enjoy the trip.
Pro Tip: Make sure that you search for the most current rate on search engines and ask for the exact rates that you see.
4. Check for RBI authorization from the vendor you buy currency from to avoid future troubles
Not many people are aware of or care about whether or not they are purchasing their foreign exchange from a RBI authorized agent. Exchanging money at an unauthorized agent is an offence punishable by law, and this can lead to trouble even much after one has conducted the transaction.
Many unauthorized agents are suspected to be involved in money-laundering operations, and being associated with them can get one dragged into serious legal issues.
Pro Tip: Always ensure that the foreign exchange agent you get your forex from is authorized to do so by the RBI.
5. Traveler's checks are outdated. Start using the new, smarter way to carry currency
Traveler's checks are now seen as an archaic and antiquated way to carry foreign currency and have largely been replaced by Forex cards. These cards have multiple benefits over traveler's checks. There is no 3 to 5 percent charge on encashment, which is a major problem with traveler's checks.
When encashing a substantial amount, the 3 to 5 percent markup can add up to a lot of money. Using forex cards avoids this problem, and is a more secure and easier option.
Pro Tip: Avail a spare Forex card along with the original one. Most agents do not charge extra money for the spare card.
6. Say goodbye to credit cards
Credit cards might be useful for domestic use, but the reward points that one gets for using them internationally is not worth the exorbitant rates. Credit cards charge the banking exchange rate on each transaction at the time of the transaction, which means that the rates are never favourable for the consumer. Moreover, these cards usually tag on a usage fee for international usage, which can range from Rs. 150 to 350 per transaction. Depending upon how often one uses the credit card, this can add up to a substantial sum.
It just stands to reason that the banks are looking to gain from the trade and thus the reward points that one gets from using the credit card internationally is nowhere close to matching the money one will end up wasting on credit cards.
Pro Tip: Keep a credit card handy but only use it during emergencies.
7. Apply the Pareto Principle (80/20 rule) for buying currency
International travel is full of surprises, and it is very hard to accurately estimate how much foreign currency one will actually end up needing or using. Keeping an additional amount as backup often ends up being spent on shopping; and research has shown that travellers often take less than the required amount of cash and end up using their credit/debit card, incurring large transactional costs.
The ideal solution is an 80-20 break-up, like the Pareto principle. 80 percent of one's money should be in a Forex Card and 20 percent of it should be in cash. If one places the backup funds in a Forex card, they might not indulge in unnecessary expenses, according to research.
Pro Tip: Forex Cards come at a cheaper exchange rate than cash. Always inquire about the relative rates of cards and cash from vendors.
-ANI