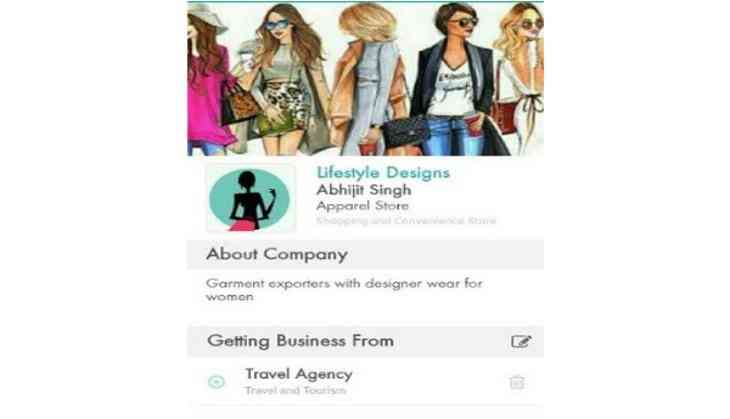 Just Businesses, a digital platform that connects business owners around the world launches mobile application for Android and iOS. It is the first B2B global portal that is dedicated to business owners who are looking to reach out to other business for growth and profit purposes.
In the current mobile application scenario, there are applications and portals that mainly focus on the requirements of the end user, but there is nothing that can make the business owner's life easier.
This is where Just Businesses comes to rescue. With no direct competitors, they are providing free subscription to their first one million users, and post that, they plan to charge a minimal subscription fee.
Being the first of its kind, Just Businesses has at its core the philosophy, that there is always some business looking for your service and vice versa. With just a few simple steps, you can set up your account and mention the fields in which you can get (customers) or give (Vendors) business. This B2B startup provides every business owner or an individual a service provider, the facility to personally interact with another member only when they allow access.
So you can strategically choose the business categories you can get (Customers) business from or give (Vendors) business to, and establish contact with a service provider only if their requirements suit yours. Just Businesses doesn't only gives its users the leverage of the potential and simplicity of mobile applications, but also testifies to be a panacea for spam traffic.
Kumar Savar Malhotra, Founder - Just Businesses, who is also a working partner of The Embassy Restaurant. Which was founded in 1948 says "Just Businesses aims to change the way people do business and will promote smart business communication globally. Just Businesses comes with a simple ideology of providing solution to everyone including business community - an established business organization, a startup or an individual service provider.
Every member of JB would be able to efficiently market their products and services to a relevant group of members and create healthy connections between business organizations. Seeing the response received during the beta testing, I am very excited and hopeful for an overwhelming result and aim to have more than 100 million users in next 5 years."
The company would follow the subscription revenue model where they will give the subscriptions free to first one million users and there would be membership fee post that. Just Businesses will provide the technology that changes the way you do business and will promote smart business communication globally. With no direct competitor, Just Business aims at diversifying into consultancy businesses and having more than 100 million users in next five years.
-ANI