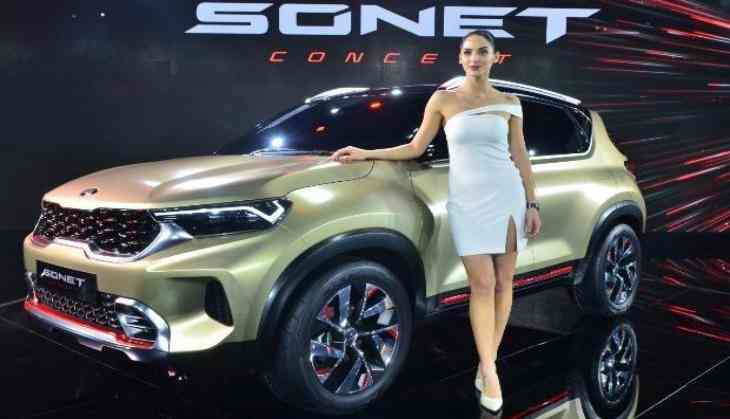 Aim to manufacture, sell 1 mn 'green vehicles' over next few years: Maruti
The country's largest car maker Maruti Suzuki India (MSI) on Wednesday said it aims to manufacture and sell another million "green vehicles" in the next couple of years as it accelerates its eco-friendly mobility drive. Showcasing its concept Futuro-e, an electric SUV, the company said the car is being shown for the first time globally here, reflecting the importance of Indian customers in Suzuki's business.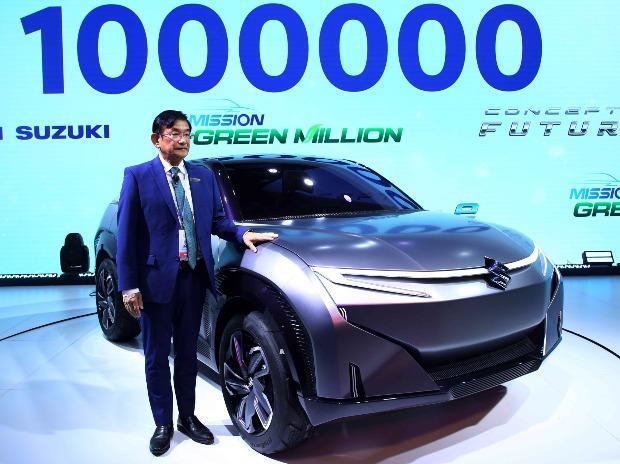 Renault AMT revealed at auto expo2020
French carmaker Renault on Wednesday said it will have to assess import duty norm and strategy for electric vehicles space in the future as it gears up to introduce a mass market EV in the country in next two years. Earlier, Renault India Managing Director and CEO Venkatram Mamillapalle announced that the company plans to bring a mass segment EV in India within the next two years. The company is also looking to serve both rightand left hand-drive markets from India as part of its focus on exports, Fabrice Cambolive, SVP and Chairman of Africa-Middle-East-India-Pacific Region for Renault Group told PTI during an interaction at the Auto Expo here.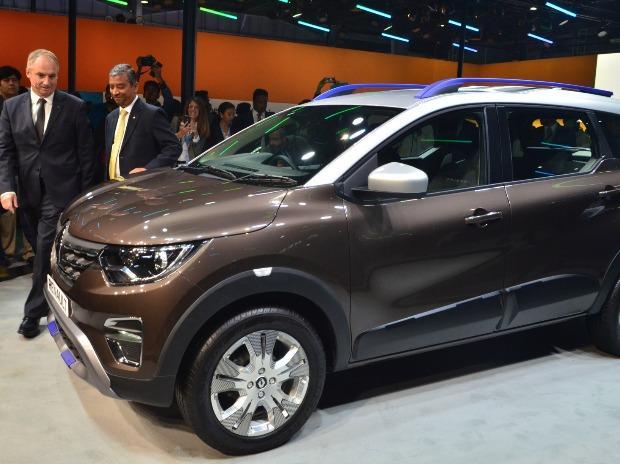 Hyundai unveils New 2020 Tucson at Auto Expo
Hyundai Motor India on Wednesday unveiled the latest variant of the Tucson here on the first day of Auto Expo 2020. The company said in a statement that 'New 2020 TUCSON' would come with smart technology and comfort along with enhanced connectivity and advanced safety. According to the company with over 65 lakh customers worldwide, Tucson is one of the best-selling SUVs globally.
Also Read: Auto Expo 2020: From date, venue to entry pass, here's all you need to know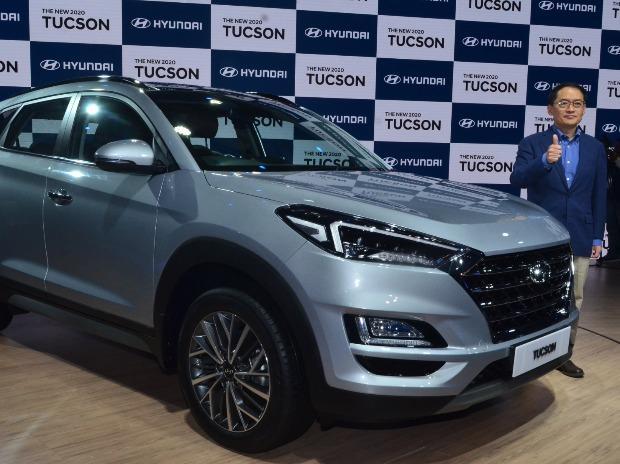 Tata Motors exhibits large range of electric vehicles portfolio
The auto major unveiled a series of cars and commercial vehicles at the Auto Expo 2020. The company launched the much-anticipated Harrier 2020 at an introductory price of Rs 13.69 lakh for Manual and Rs 16.25 lakh for Automatic.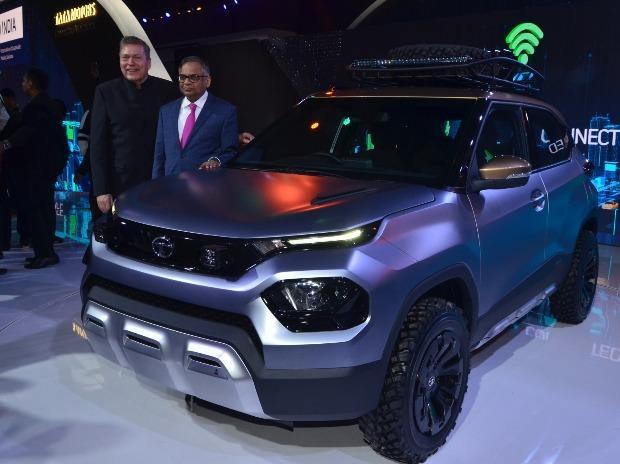 KIA Motors unveiled its concept car Sonet
South Korean auto maker Kia Motors on Wednesday launched its premium multi purpose vehicle Carnival, and showcased a new concept for a global SUV Sonet at the Auto Expo here. Carnival is being launched in India in three different specifications at a starting price of Rs 24.95 lakh for its Premium variant (ex-showroom), Rs 28.95 lakh for its Prestige variant (ex-showroom), and Rs 33.95 lakh for its Limousine variant (ex-showroom). Kia Sonet concept will be developed further ahead of a launch in the Indian market in the second half of 2020.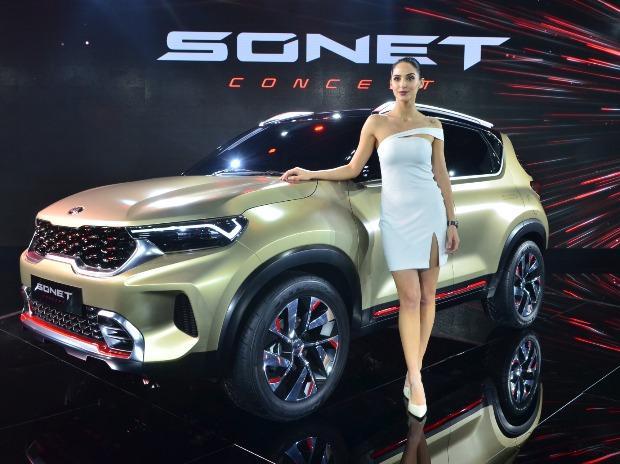 MG Motor India unveils Marvel X, showcases line-up of 14 product
MG Motor India has showcased a global line-up of 14 products and may introduce some of them in the country based on the consumer response, said a top company official. Besides, the company on Wednesday unveiled its futuristic concept car Marvel X, the world's first mass-production model to achieve Level-3 Intelligent Driving at Auto Expo here.
GWM commits USD 1 billion investment in India
China's largest SUV manufacturer Great Wall Motors (GWM) on Wednesday said it will invest USD 1 billion in India, which is set to be among the top three auto markets globally. The USD 1 billion (about Rs 7,100 crore) investment will be made in a phased manner in areas including research and development, manufacturing, and sales and marketing.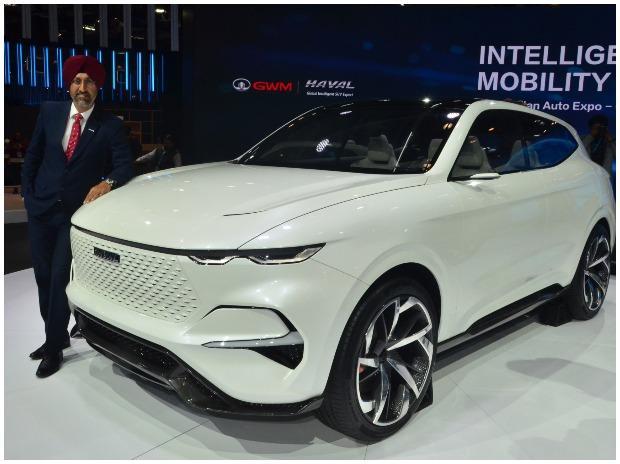 Personal mobility is the future: Anshuman Singhania of J.K.Tyre and Ankur Bhatia, MD Bird Electric in work and play mode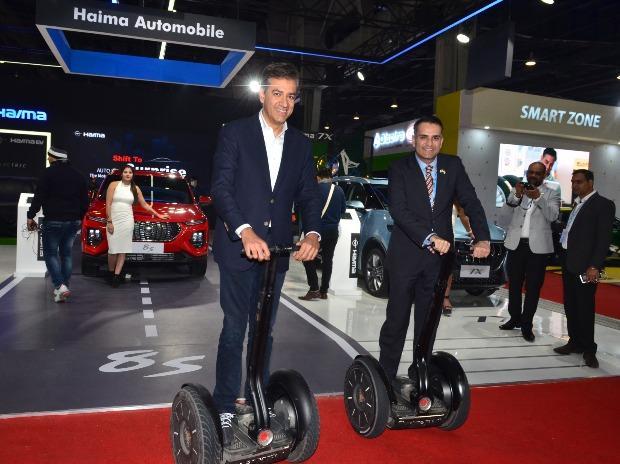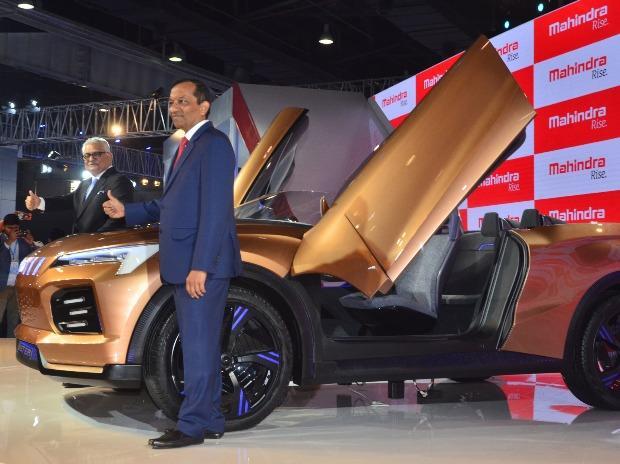 Mahindra & Mahindra showcases widest range of EVs with its Driven By Purpose initiative
Mahindra & Mahindra announced its theme "Driven By Purpose" at the country's 15th Auto Expo, to address a larger good that touches and transforms lives through innovative, future ready products and mobility solutions. Mahindra turned the spotlight on its range of electric vehicles and solutions, which include: 1. Funster, a thrilling roadster electric concept with a playful convertible mode, nothing short of being an object of desire 2. ATOM, a new age electric urban mobility solution for Smart India's last mile connectivity needs 3. e-XUV300, the electric version of the popular compact SUV, an aspirational electric SUV for those who want a thrilling performance. 4. e-KUV100, India's most affordable EV starting at a competitive price of Rs. 8.25 lacs (ex-showroom Delhi, post FAME benefit)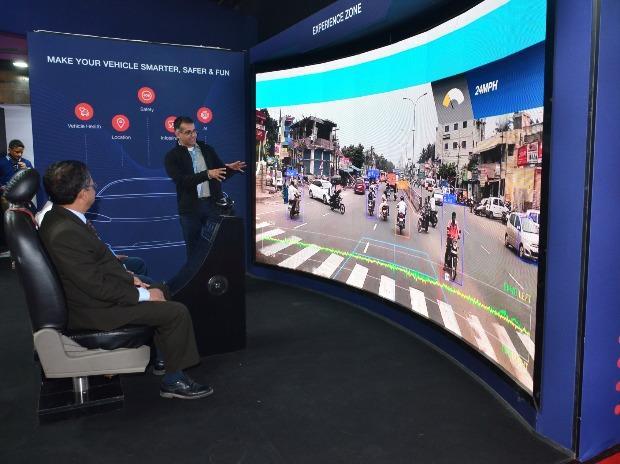 Jio showcases connected vehicle solutions at Auto Expo
Telecom major Reliance Jio is showcasing its connected vehicle solutions that can help users get insights into vehicle performance and other metrics. The solutions include components like hardware, connectivity and platform, which will allow scaling based on user-requirement as well as security of the data involved. The telecom major is said to be in discussions with vehicle manufacturers and fleet management companies for installation of these solutions. Reliance Jio, however, declined to comment.
-ANI
Also Read: Kunal Kamra ban on flying: Air India 'mistakenly' cancelled the ticket of namesake