Unilever shifts headquarters to Netherlands after almost 100 years in London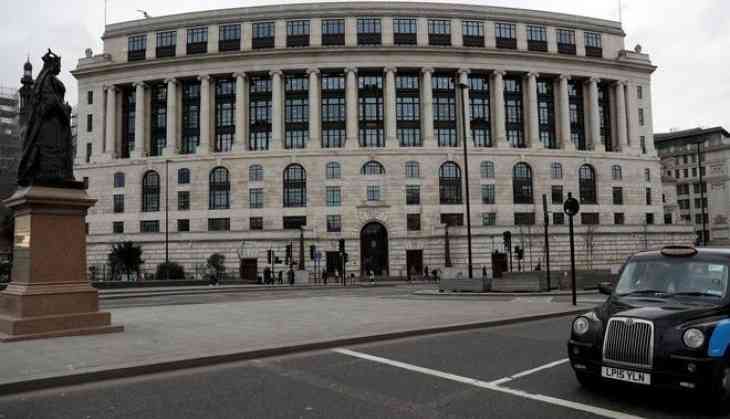 Unilever, Britain's third largest company had been structured as two legal entities and will now be just one, based in the Netherlands. After dealing a sharp blow to Britain's status as a European business hub ahead of Brexit, Uniilever has announced that it will shift it's legal headquarters to Rotterdam.

Unilever is consumer good's giant and UK's third largest company. On Thursdsay, said under the changes it will operate three divisions. The beauty and personal care divison will be based in London while its foods and refreshment division will be based in Rotterdam.

Unilever also announced that it will soon simplify its current corporate structure of being two legal entities and will transform into one single entity which will be incorporated in the Netherlands. It said that the decision reflects the fact that the shares that are currently listed in the Netherlands account for approximately 55 per cent of the group's combined ordinary share capital, and also trade with greater liquidity than the ones listed in London.
Also Read: Infosys to open another tech hub in US, hire 1,000 American people
Unilever confirmed that the shift will not affect Unilever's employment of 7,300 people in the UK and 3,100 people in the Netherland will be unaffected by the changes. Moreover, However, the maker of Dove soap, Marmite and Ben & Jerry's ice cream, will continue to have its shares listed in the capital, as well as in Amsterdam and New York following the changes.

Chairman Marijn Dekkers said, "Unilever's board is fully committed to delivering long-term performance and sustainable value for shareholders."

"The board believes the move to three divisions and the simplification of our corporate structure will create a simpler, more agile and more focused company with increased strategic flexibility for value-creating portfolio change," he added.

Unilever, which was formed in 1930 through a merger between Dutch margarine producer Margarine Unie and UK soap maker Lever Brothers, last year already announced that it was reviewing its dual-headed corporate structure in the aftermath of its fending off an attempted $143bn takeover from Kraft Heinz.
Also Read: London's Zaha Hadid Architects to design GVK Navi Mumbai International Airport
In addition to its London headquarters, it has three global research facilities at Port Sunlight, Colworth and Leeds, as well as manufacturing sites and distribution depots all around the UK.

It has annual UK sales of around £1.8bn and many of its products – including Persil, Dove, Magnum, Flora, Marmite and Lynx – are market leaders.

In the lead up to Thursday's announcement, Unilever had reportedly met with the governments of both the UK and the Netherlands. The Dutch Prime Minister Mark Rutte is a Unilever veteran himself.

Although the company did not specifically cite Brexit as a reason for its move in the end, the decision is expected nonetheless bruise Theresa May's government with just a year to go until the UK is due to quit the trading bloc.
Also Read: Equities trade flat-to-negative on negative global cues