What makes SpiceJet and JetAirways better than Indigo?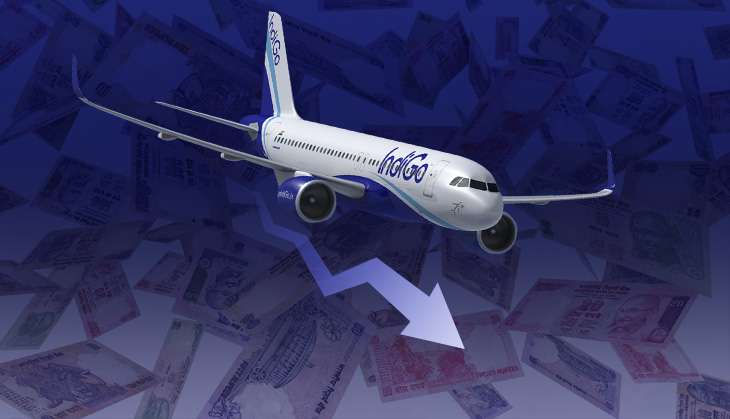 In the winter of 2015, the investors' community was euphoric about the listing of a company that belonged to a sector with a history of bankruptcies.
Interglobe Aviation, the operator of IndiGo Airlines - the only profitable airline for the past seven years - received a demand for more than six times the shares it offered in its Rs.3,130 crore initial public offering (IPO).
Also read: Indigo's IPO is a hit. What makes the airline fly high
It was the biggest IPO since 2012. The stock gave a return of 14.7% on Day One, closing at Rs 877.5 on the National Stock Exchange (NSE) on 10 November, 2015.
Nine months since, however, the stock seems to have lost steam. It was traded at Rs 865.70 on 2 August, down 1.53% from where it listed. IndiGo reported a 7.4% decline in net profit at Rs 591.77 crore for the April-June quarter of 2016-17.
The stock price has crashed every time the company has posted results since the IPO.
IndiGo shares crashed 20% after the September-December 2015 quarter result (its first result after thelisting) even though the carrier reported a record profit of Rs 657 crore.
In the following quarter (January-March 2016), IndiGo's shares cracked 4% to Rs 1,029 after the budget carrier posted a flat net profit of Rs 579 crore in the fourth quarter on the back of rupee depreciation, pressure on yields and owing to rising competition.
Stiff competition
While IndiGo shares went below their listing price within nine months of the IPO, the stock of Naresh Goyal-promoted Jet Airways, gave a positive return of 36% in the same period.
Also read: Will Indian airlines be able to deal with increasing ATF prices?
SpiceJet, another competitor gave a return of 28.96% in the same period.
Jet Airways posted its first annual profit in 2015-16 after eight years. SpiceJet, too, reported its first profit after seven quarters, during the last quarter of 2014-15.
IndiGo has been profitable since 2009 and dealt with the exorbitant jet fuel costs between 2010 and 2014 without much financial strain. At the same time, companies such as Kingfisher Airlines, bled to death.
Why then suddenly is IndiGo's stock performing sub par, while others in the business are building value for investors?
In January 2015, Mint published a study of 178 firms that showed nearly two out of every three stocks listed post-2008 were trading below their issue price. It is now generally accepted that most IPOs in India are listed a price that is overvalued.
Also read: DGCA probing IndiGo pilot error after plane nearly lands on road
"IndiGo's stock was strategically positioned with a higher floor price band and overvalued. This was as a result of the promoters wanting to encash their investments made in the airline and in turn pass on the previously privately held equity into the market," Mark Martin, founder of Dubai-based aviation expertise firm Martin Consultancy, said.
"Our view on the Q1 2016 financials are that IndiGo's profits are being eaten by rising operating costs which may be attributable to the spike in fuel prices, the sliding rupee on the dollar and expenses which the airline may have incurred as a result of stabilising the new A320NEO Aircraft," he added.
Competitors getting better
While IndiGo has found it difficult to justify its listing price since November 2015, even though the company has the largest share of domestic passenger market, its competitors have been sharp at improving their performance.
For example, In the fourth quarter of 2015-16, SpiceJet reported operating revenue of Rs 1,475 crore for the quarter, a growth of 86% over the year-ago period. In the same period, IndiGo reported a much bigger operating revenue of Rs 4,578.85 crore but in terms of growth it was just 8.72%.
Also read: IndiGo flight makes emergency landing after passenger allegedly shouts pro-ISIS slogans
Similarly, since last November, IndiGo has recorded a Passenger Load Factor (PLF) of 84.88% (percentage of occupied seats). SpiceJet in the same period, reported a PLF of 92.25%.
This data shows that SpiceJet, though operating at a lower scale with just around 10% market share against IndiGo's 27%, has been making better use of its capacity.
In the coming quarters, IndiGo will face pressure from companies such as SpiceJet, Jet Airways, Vistara and Air India, as all these companies have been improving their services.
It is unlikely that the stock of IndiGo will offer great value to investors. Brokerage firms at one time were giving a target price of Rs 1,500. But history has taught us such 'buy' targets are changed overnight to 'sell' at a much lower value.
IndiGo, at the moment, looks like a case of overvaluation, where the promoters have made a killing by listing the stock at an exorbitant value.
Also read: DGCA suspends licence of 2 IndiGo pilots who mistook road for runway