Lessons from Tata Steel's UK sell off: Domestic industry must be protected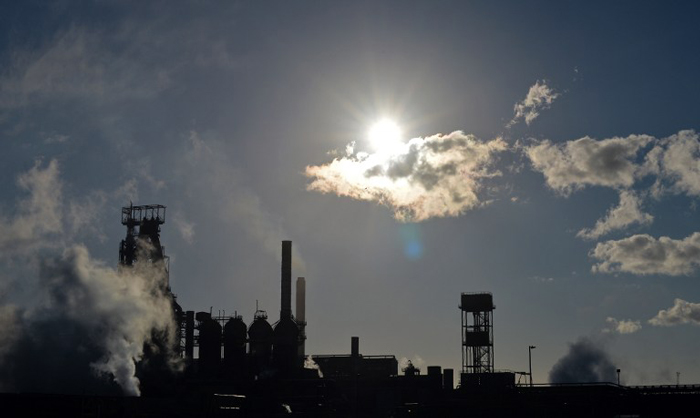 Certain government decisions find legitimacy after bloodbath in other economies. The decision of the Indian government to safeguard the country's steel companies through anti-dumping duties and other measures is proving to be farsighted, especially in the back drop of Tata steel's decision to sell its UK company formerly known as Corus.
Due to Tata's decision, 40,000 jobs in UK may be lost. The loss in India could have been much bigger, had the Indian government not come forward to check the dumping of subsidized steel by Chinese companies.
With products export reached a record 112 million tonnes in 2015, up 19.9%, China is facing a supply glut. To ease the problem, China has been flooding markets across the world with its cheap steel.
Also read: Jaitley threatens to act against people in #PanamaPapers. Don't bet on it
Safeguarding domestic industry
These are some of the measures taken by India to protect its domestic steel industry:
2.5% import duty hike on long products in June 2015
2.5% import duty hike on flat products in August 2015

Up to $316 per tonne anti-dumping duty on stainless steel in June

50-57% anti-dumping duty on imports of cold-rolled flats products of stainless steel in December 2015

20% safeguard duty in September on hot-rolled flat products of non-alloy and other alloy steel with a width of 600 mm or above.

Introduction of Minimum Import price for steel
When the Indian government had started safeguarding domestic steel industry, economists as well as sectoral experts, criticised the decision as anti-industry. They did so because it allowed domestic companies to sell their products at higher prices to the infrastructure and construction sector.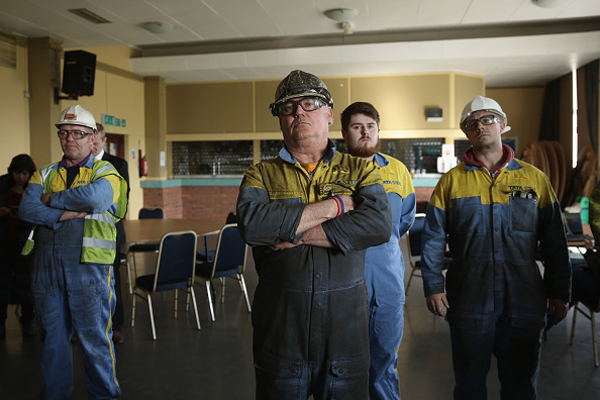 The domestic companies were accused of seeking government protection instead of being competitive against the influx of Chinese companies.
It is difficult to be competitive against government's subsidies that these Chinese companies enjoy.
The situation worldwide
European countries have made this mistake. They expected their domestic companies to compete with the Chinese companies own their own.
Also read: The Offering: Mallya says he can repay Rs 4,000 crore. Banks, be smart & accept
According to European steel association, Chinese exports to the EU rose 49% year-on-year over the first five months of 2015. due to a massive increase in production.
Both big and small steel companies in Europe, were forced to reduce their production, by shutting down plants.
Back in November of 2015, the world's largest steel maker, Arcelor Mittal, had to shut down its plant in Spain, due to poor demand for its products
The Australian steel companies have also cried for measures to safeguard the industry against the onslaught of the cheap Chinese imports.
Conditions in India
Major steel companies in India have been incurring losses and were running on 55-70% capacity.
India's largest steel maker, Steel Authority of India (SAIL), incurred a massive Rs 1,528.7 crore standalone net loss for the December quarter of 2015-16.
Also read: Govt says no more e-retail discounts. Can Flipkart, Amazon & Co. survive?
SAIL had reported a profit of Rs 579.1 crore in the corresponding period last fiscal year. The total income of SAIL dropped 19.5% to Rs 8,939.1 crore during the quarter as against Rs 11,107.3 crore last fiscal.
Another steel behemoth in India, JSW Steel, reported a consolidated net loss of Rs 923 crore for the December quarter. JSW Steel had clocked a net profit of Rs 329 crore in the corresponding period last year.
Due to cheap Chinese imports by Indian infrastructure companies, steel production in India, contracted by 1.8% during April-December 2015, with integrated steel producers reporting a 1% contraction in production during the same period. Steel exports contracted by 29.7% during the last nine months of 2015.
The steel sector in India contributes nearly 2% of the country's gross domestic product and employs over 600,000 people.
As on December, 2015, the total exposure of Indian banks to the steel sector was around 12,98,500 crore.
According to government data, between December, 2014 and December, 2015, Rs 8,891 crore of debt to the steel sector was converted into Corporate debt restructuring (CDR). The sector accounts for Rs 54,051 crore worth of CDR.
Given the high stakes of the Indian economy with the Indian Steel sector, the government has been right in protecting its domestic industry as against the European governments that are now staring at massive job losses.
Being competitive is good for industry, but it turns out that competing with Chinese steel company would be foolish for companies across the world.
Edited by Sahil Bhalla
More in Catch:
Good news at last for Indian exporters: upswing in US economy bodes well