India lacks flexing power despite high imports: ASSOCHAM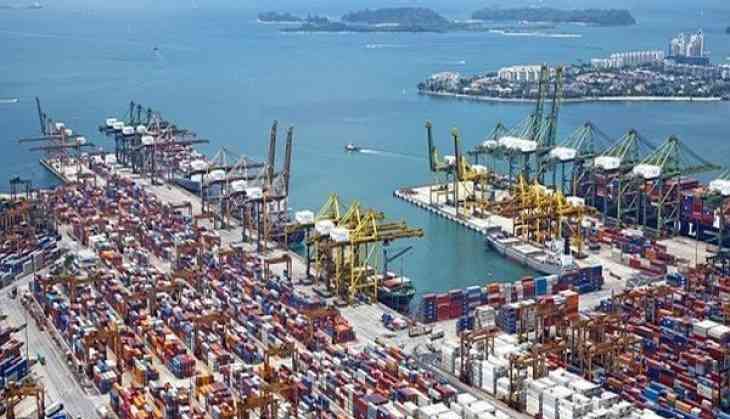 While India's annual trade deficit touches about USD 150 billion, a significantly higher level of imports than exports would not provide the country with a chance to retaliate in a possible escalation of a worldwide trade war, the ASSOCHAM said on Sunday.
In this regard, the chamber further noted that India may end the current fiscal with an import bill of USD 450 billion against exports of about USD 300 billion, almost one-fourth of which would be only on account of crude and other related items, apart from essential imports of plastics and fertilisers, for which the country does not have an immediate domestic capacity.
"However, even before the break out of the trade war, India has seen a huge jump of 21 percent annualised rise in steel imports at USD 1.15 billion in February 2018 and non-ferrous metals by 33 percent at USD 1 billion. Yes, India should be watchful about a sudden jump in steel imports since we have enough domestic capacity available. Similar is the position with coal and related products for which domestic output can be and should be ramped up, '' the ASSOCHAM said.
Earlier, United States President Donald Trump signed a notification slapping import tariff of 25 percent on steel and 10 percent on aluminium. He also claimed that more items could be brought under high import tariff, triggering fears of retaliation from Europe, Japan and China. However, the ASSOCHAM said that in the case of India, import tariffs cannot be hiked to this extent, as the imported products are essential.
"We cannot flex too much of our importing muscle, even if our exports face consequences of a trade war and are subjected to tariff barriers," the chamber said.
The industry body, therefore, suggested that India be constantly engaged with major trading partners, without aligning too much into a single bloc.
"Wherever, our exports are affected, we must engage bilaterally and use the channel of the World Trade Organisation (WTO) in a rule-based manner. However, the WTO route could be time-consuming. So, the best course would be to stay bilaterally engaged," the ASSOCHAM opined.
--ANI
Also Read: