ECTA: Australia to provide 1800 visas a year to Indian chefs, yoga instructors, says High Commissioner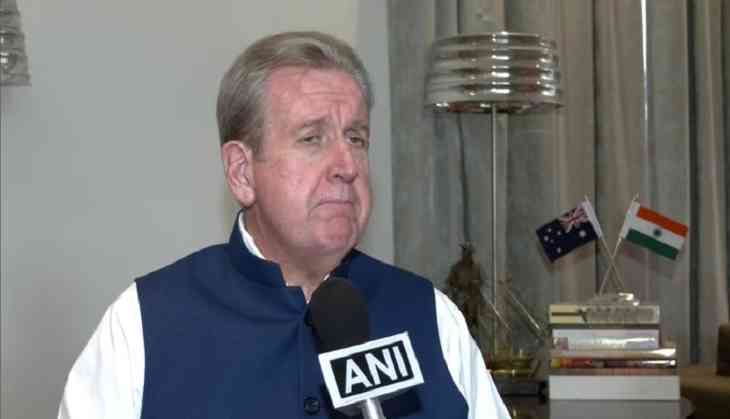 Barry O'Farrell AO in Delhi
Australia's High Commissioner to India Barry O'Farrell AO on January 4 talked about the India-Australia Economic and Cooperation Trade Agreement (Ind-Aus ECTA ), which came into force recently.
The ECTA between India and Australia is expected to double trade between the two countries to $50 billion.
Farrell said that the agreement benefit economies of both countries and will create new job opportunities for people.
"The trade deal benefits our economies, it boosts growth & creates jobs in both India and Australia by reducing tariffs on 96% of Indian goods entering Australia, increasing up to 100% in two years' time," Barry O'Farrell AO said.
He further highlighted the relief given in visa terms under the ECTA agreement, adding that it will benefit Indian students and professionals travelling to Australia.
"Under trade deal, there're many opportunities for students & professionals travelling to Australia. There'll be up to four-year visas for investors in Australia & those working for tech companies that provide important services in Australia," he said.
The Australian High Commissioner to India underlined the emerging demand for qualified chefs and yoga teachers in the island nation. He stated that Australia will allow a total of 1,800 Indian chefs and yoga instructors a year to live, work and stay in the country for up to four years.
"There'll be also 1800 visas a year for qualified chefs and yoga teachers because of the growing importance of those professions in Australia," he added.
The ECTA agreement between India and Australia provides an institutional mechanism to encourage trade between the two countries. The agreement covers almost all the tariff lines dealt by India and Australia.
The Indian Government restarted the negotiations for a free trade agreement with Australia in September 2021 which was signed in April 2021.