Attention! Bankers to go on nationwide strike on 26 December over merger of Bank of Baroda, Dena Bank, and Vijaya Bank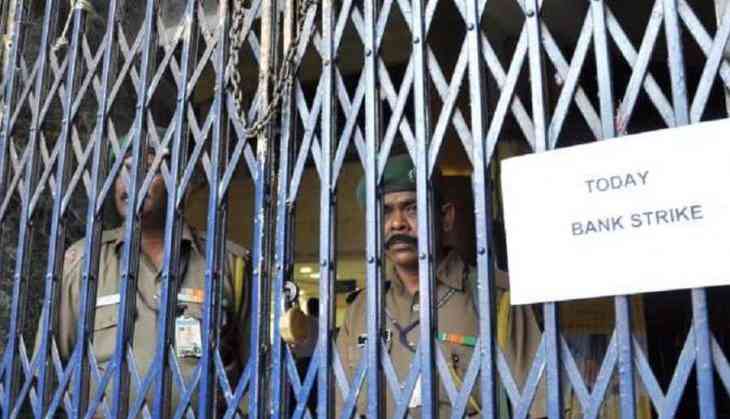 Union of nine banks – United Forum of Bank Union (UFBU), has shown rage against the merge of the banks – Bank of Baroda, Dena Bank, and Vijaya Bank. The bankers are opposing the merger and have threatened to go on strike on the 26th of this month, the All India Bank Employees Association (AIBEA), constituent of UFBU, said on Saturday.
The merger of the banks was approved by the Central Government in the month of September. And, the protest is being taken forward by the UFBU, the parent body of nine employee and officer unions.
"The Central Government and the concerned banks were moving ahead with their decision for amalgamation and hence it was decided to give the call for strike," All India Bank Employees Association General Secretary C H Venkatachalam said.
"All unions under UFBU will participate in this strike call," said Ashwani Rana, vice president of the National Organization of Bank Workers.
After the merger, this association of the merging banks will be the biggest lender after State Bank of India and HDFC bank. The total business size of the three banks was Rs. 14.82 lakh Cr in the end of June month.
Dena Bank is the weakest amongst the three banks with Non Performing Asset ratio of 11.04 percent and business of Rs. 1.72 lakh Cr. The other two banks – 5.4 percent NPA and Rs 10.2 lakh crore business of Bank of Baroda and 4.10 per cent NPA and Rs 2 lakh crore worth business of Vijaya Bank.