A320 neo aircraft grounding: IndiGo, GoAir to cancel more than 600 flights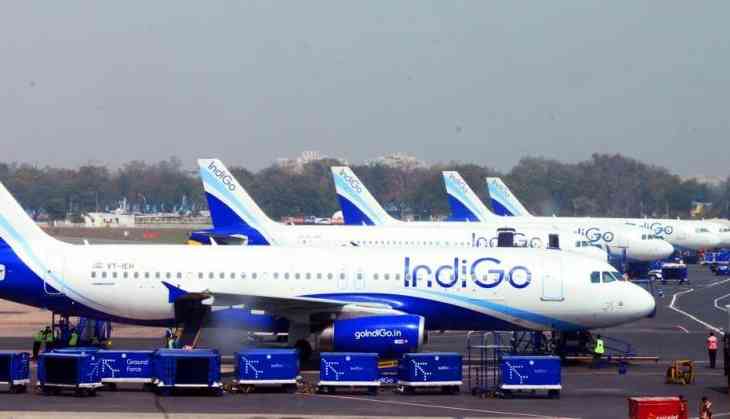 Indigo and GoAir cancelled 620 flights this month due to engine malfunction. Indigo cancelled around 480 flights; the rest are of AirGo. The passengers will get the refund or they can choose an alternate flight too.

IndiGo, which has the largest share in the domestic aviation market, would be cancelling as many as 488 flights during the period from March 15-31. GoAir has decided to cancel a total of 138 flights between March 15 and 22, as per announcements made on their respective websites. Put together, IndiGo and GoAir have cancelled around 626 flights.

"We have around 16 departure daily on Delhi-Mumbai route. If two flights are cancelled, we have a network to accommodate the passengers on other flights," said a senior IndiGo official.

The Directorate General of Civil Aviation (DGCA) on Monday grounded 11 Airbus A320 neo aircraft due to recurring malfunctions in their engines. Of the 11 aircraft, eight belong to IndiGo and three to GoAir. The malfunction has occurred with sub-population of engines manufactured by Pratt and Whitney (PW).
Also Read: Sensex sinks over 200 points on weak global cues, Nifty tests 10,300
The revised schedule of Wadia group-promoted GoAir showed that the airline has cancelled seven daily flights to 10 destinations between March 16 and March 24, apart from cancelling six services per week between March 15 and March 22. A total of 138 flights stand cancelled.

While an IndiGo spokesperson told PTI the airline follows all the guidelines according to the relevant provisions of the applicable regulations, to the same query, a GoAir spokesperson said, "We follow the process as specified by DGCA in its CAR (Civil Aviation Requirement). The same has also been published on our website."

The DGCA stipulates certain norms to be followed in case of cancelled flights and in the current situation, the grounding of a total of 11 A320 neos, powered by faulty P&W engines have been done after the regulator's directive. While IndiGo and GoAir have a total of 45 A320 neo planes with P&W engines, 14 of them are on the ground.
Also Read: Rupee trading higher 4 paise against US dollar