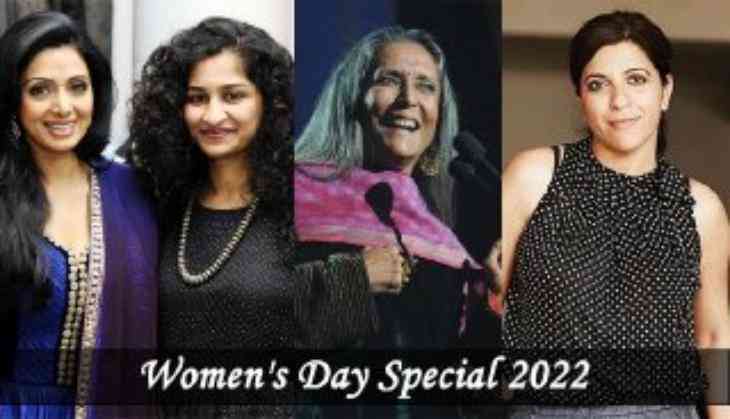 Over the past few years, discourse about equality and opportunity have prompted long overdue debate all over the globe. While hindi movie industry still needs to take it up a notch, the film industry is taking various measures towards getting their female talent recognised, particularly if they are behind the camera.
Here are five of the leading female directors who are redefining Indian cinema:
Deepa Mehta:
Deepa, who lives in Canada, has been making films and documentaries on cultural identity and social commentary since 1976. The filmmaker has been dubbed a "controversial" director, mainly because of her Elements trilogy – subtitled Fire, Earth and Water – with the latter attacked by Hindu extremists, resulting in filming being halted for 5 years. Nevertheless, Deepa Mehta continues to touch challenging topics, be it the Delhi gang rape in Anatomy of Violence or post-colonialism in Midnight's Children.
Aparna Sen:
#VINTAGEVISTAS The one & only female filmmaker in our country to win the National Award for Best Direction is Aparna Sen- 36 Chowringhee Lane (1981) & Mr. & Mrs. Iyer (2002). Basically an actress, she debuted in Teen Kanya (1961). pic.twitter.com/Ldb4huXOhK

— r.s.prakash (@rs_prakash3) February 21, 2020
Bengali actor-director Aparna Sen never backs out from sociopolitical topics in her films, such as Mr and Mrs Iyer, Arshinagar and Ghawre Bairey Aaj, mainly aiming at the convoluted issues of fundamentalism and ultranationalism.
Considered to be an early feminist and a political filmmaker, the filmmaker says that her interest lies in the individual psychology rather than her own ideologies. "I certainly am a feminist but, in my cinema, I don't talk about any 'isms'. I deal only with individuals; even if an 'ism' surfaces, it is not underlined," she told in an interview with The Hindu.
Mira Nair:
The Harvard graduate is well known for her take on Indian society with movies like The Namesake, Moonsoon Wedding and Salaam Bombay! – the last two nominated both for Golden Globes and BAFTA trophies.
While Mira has made Hollywood films such as Vanity Fair and Queen of Katwe, she has gone back to her roots with the BBC adaptation of A Suitable Boy. "If we don't tell our own stories, someone else will, [and] it probably won't be the same," she told Den of Geek.
Meghna Gulzar:
The filmmaker debuted in 2002 with Filhaal …, a film based on surrogacy and motherhood that was before its time. After an eight-year break, her next film, Talvar, was better received and she earned major stardom after Raazi (2018) and Chhapaak (2020). Albeit her films have stronger female roles, she stated that she still chooses a story "purely by instinct".
Zoya Akhtar:
Filmmaker Zoya Akhtar's films have managed to breathe fresh air into Indian cinema with their urban storyline and glamour, while never departing from social analysis and well-balanced characters like in Luck By Chance and Gully Boy that explore the film industry and street rappers in India.
Also Read: Happy Women's Day 2022: Wishes, messages and quotes to share with women in your life