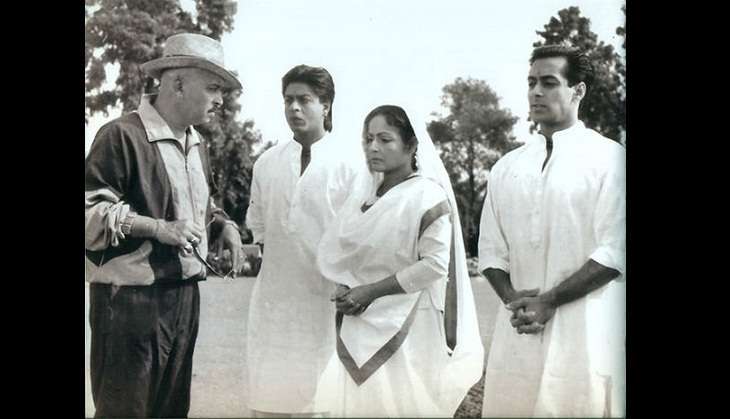 Salman Khan recently took to twitter to share his picture with Shah Rukh Khan (SRK) and Hrithik Roshan on the sets of Karan Arjun.
The picture went viral and when Hrithik Roshan was asked by a leading website, Pinkvilla to share some memories from the sets of Karan Arjun, the actor said,
"It is a nostalgic picture and I still remember that day. I remember the place where we shot for that scene and I even remember the problems since both Salman and Shah Rukh were unhappy that day for some reason. They had issues with the place where the film was shot and they were cribbing about how that would look so bad on screen. After they watched the film, they were very humble and got up to hug my dad. They just said 'Thank You! We were so wrong and you were so right.' That's life, you think one thing but later on someone shows you a better way to do it."
Hrithik Roshan was on the sets of Karan Arjun as his father's assistant and he often recalls it as an unforgettable learning experience with two superstars.