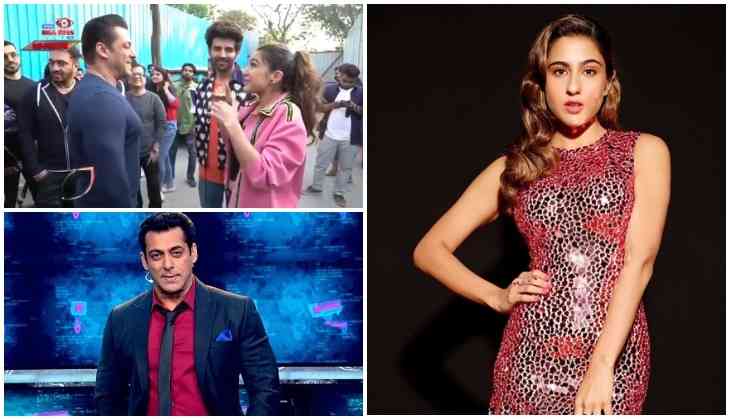 Unlike many youngsters, who prefers to greet people with 'hi' and 'hello', the Love Aaj Kal actress Sara Ali Khan was spotted greeting Salman Khan with a classic posture of welcome and gave him a 'aadab'. Sara Ali Khan recently showed the whiff of nawaabi tehzeeb to Salman Khan when she met the Dabangg Khan at Big Boss set.
Watch the video:
Later, the video of the actress went viral on social media after she posted it on her Instagram profile. the netizens also praised Sara for her classic gesture. However, some internet users were found criticizing her for the same.
Taking to Insta the Love Aaj Kal actress shared the video and captioned it: "Adaab @beingsalmankhan sir And namaste darshako."
She also thanked the Bollywood bhaijaan for inviting Veer and Zoe to the Bigg Boss 13 house.
In the post, Sara has also tagged her co-actor from the movie, Kartik Aaryan, Lok Aaj Kal director Imtiaz Ali, music director Pritam, Randeep Hooda and few others.
Worth mentioning, Sala Ali Khan along with Kartik Aaryan, was at the Bigg Boss 13 set to promote their upcoming film, which is scheduled to be released on this Valentine's Day. The duo bumped into Salman Khan outside the studio and, after exchanging smiles, it was the turn to exchange greetings.

Also Read: Tanhaji actor Saif Ali Khan gets trolled for saying 'no concept of India till British gave it one'