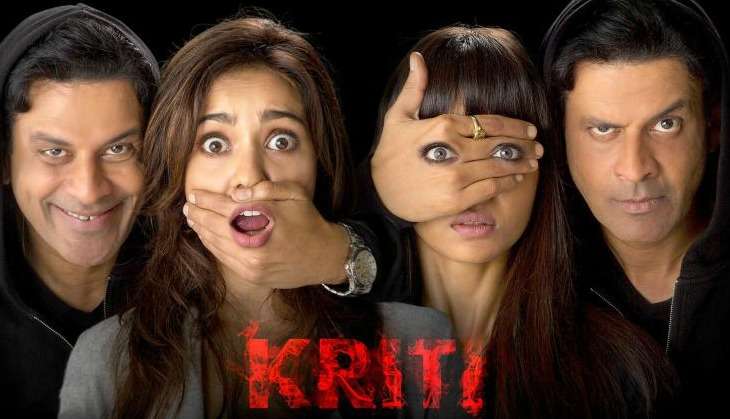 Kriti, a 19-minute short film starring Manoj Bajpayee, Radhika Apte, and Neha Sharma will remind you that deep down Shirish Kunder, too, has talent. It IS mighty difficult to digest that the man who gave us Jaan-e-Mann, Joker, Tees Maar Khan, could also give us Kriti.
Turns out Shirish Kunder can do in short, what he cannot in the two-hour version. He can keep us entertained. Kriti brings to mind Ram Gopal Varma and Urmila Matonkar's Kaun? which was as whacky as it was unexpected when it released in 1999. The movie kept us on tenterhooks till the last moment, and Kriti is reminiscent of that.
You'll see the end coming long before it does - in fact, it is shockingly obvious. But the exemplary cast does its job so well that in the end, the end hardly matters.
Manoj Bajpayee mostly relives his Aks moment through this story of a writer with imaginary friends and is frankly a bit disappointing. It is Radhika Apte who leaves a mark, who just keeps moving from strength to strength, who is moving from one brilliant performance to another.
But most importantly, it is Kunder who needs to be applauded. The jump from the intellectually-bankrupt Joker to this, is quite phenomenal. Like Kunder put it on Twitter, 'you won't ask for your money back for this one', not because it is free, but because you wouldn't want to.
--
Edited by Aishwarya Yerra