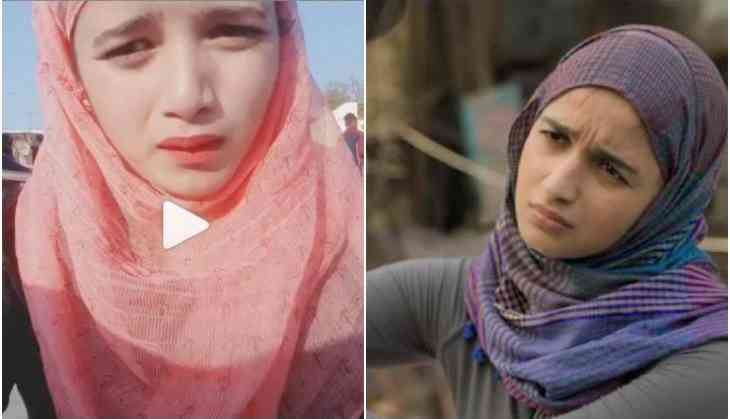 Finding lookalike of Bollywood actors is not a new trend and in the recent past we have seen several lookalikes of actors like Ranbir Kapoor, Salman Khan, Emraan Hashmi and others. But this time we just not find a lookalike like Alia Bhatt but also has found a performer like Alia. For that, you have to watch a video that is attached to the story.
Actually, one video is getting viral on social media in which we can see a girl in the name of Sanaya who is totally enacting the iconic scene of Alia Bhatt from her upcoming movie Gully Boy. There is a dialogue of Alia Bhatt in the film, where she says Ranveer Singh, "Mere boyfriend se gulu gulu karegi toh dhoptuingi hi na ussko"
The way she has totally copied the look and expressions of Alia Bhatt is really impressive, she put a scarf around her head to give the same exact look as Alia has in Gully Boy. Now definitely it will be interesting to see what will be Alia Bhatt's expressions towards this video and her enacting.
Also Read - It's confirmed now, Salman Khan to make a comeback as 'Prem' in Sooraj Barjatya's next family drama; read details inside