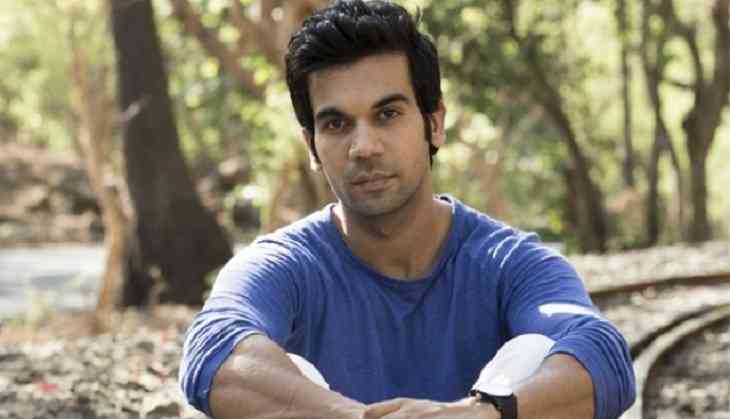 Every time Rajkummar Rao decides he will do only two films a year, but the "greedy" actor says he cannot let go of a good script as everyone is replaceable in the industry.
Last year, Rajkummar had as many as six releases with films such as "Trapped", "Bareilly Ki Barfi" and "Newton".
The actor began 2018 with "Omerta", followed by "Fanney Khan" and is geared up for his third release, "Stree", a horror comedy directed by Amar Kaushik.
Rajkummar says he finds it impossible to refuse a good film and hence ends up doing it.
"Whenever I think I'm going to do two films a year, I get another wonderful story, like 'Stree', and I'm like wow! Everybody is replaceable, nobody is irreplaceable here. If I'm going to say no to it because I want to do two films a year and sit at home, someone else will," he says.
"I am a greedy actor, I want all the scripts to come to me. So I do all the good films which come my way, even if it means I'll rest a little less. Every time I think I'm going to take it slow, a good script comes along," he adds.
It is not that the 33-year-old actor has not turned down a project, but whenever he has he has been honest about it.
"I've said no to some important people and they were kind and sweet to understand where I was coming from. Somehow I couldn't see myself in those scripts. It's important to say 'no' and say it rightly. My mantra is to be honest about it. They've been here for so long, you can't try to be smart with them," he says.
For the actor, who made his debut in 2010 with Dibakar Banerjee's "Love Sex Aur Dhoka", almost everything fell into place last year where he got a chance to perform in films of genres ranging from comedy, romance, drama to thriller.
Rajkummar says, over the years, he has learnt that he cannot land films by "networking" or attending parties.
"There's no formula to success. No formula that you go to filmy parties and you might get work, or do some networking. All that doesn't matter anymore, it's your work which speaks. I still believe that. My work has to speak.
"I can't do networking, I can't go to parties, I can't just be in touch with someone because I might get work. I can't be sending good morning messages to people. I'd rather work on my craft because I'm still not sure of my craft. I still get nervous before I start a new film. It happens every time."
Working on the craft, Rajkummar explains, involves him completely nose-diving into the character, which includes creating back stories and learning a new language.
For "Stree", also featuring Shraddha Kapoor, the actor learnt stitching and using manual sewing machines.
"I picked up an accent (from Madhya Pradesh) and tried to keep it authentic, which is tough. It's easy to make it into a caricature. So, if possible I visit the place and spend some time with the locals to get it right. It's exciting to explore new characters every time," he adds.
Produced by Raj Nidimoru and Krishna DK and Dinesh Vijan, "Stree" releases on August 31.
(PTI)