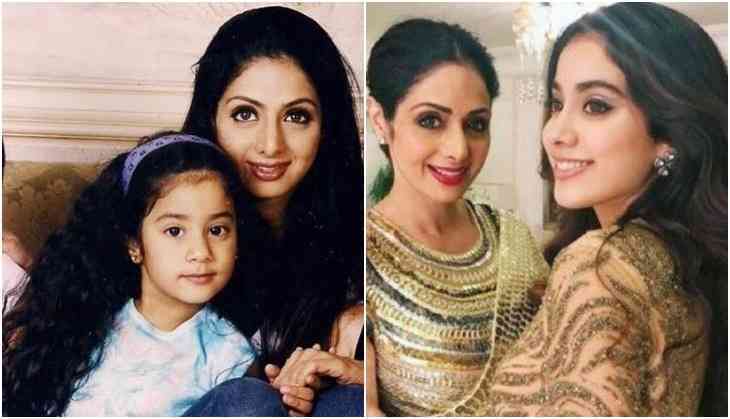 On Sridevi's 1st Death Anniversary, Janvhi Kapoor took to her Instagram and posted a teary-eyed picture of her and her mother Sridevi. Janvhi was very close to her mother so when the news of her mother Sridevi came among other family members she was the most devastated one.
Sridevi always wanted to see Janvhi on a big screen though she made her debut with Dhadak, but, Sridevi couldn't watch her on screen and her wish remained a wish. In her memory, she posted a picture and captioned "My heart will always be heavy. But I'll always be smiling because it has you in it," and shared a picture of herself holding her mother's hand.
Sridevi Death Anniversary: Husband Boney Kapoor auctions Sridevi's saree to donate money in NGO
As soon as Dhadak star Janvhi shared the picture people started commenting in a thread, they started commenting messages and emoji. Earlier, Producer Boney Kapoor also auctioned his wife Sridevi's Kota saree and will donate the collected money in a charity.
Sridevi died due to accidental drowning in Dubai where she was attending Mohit Marwah's wedding. Chandani actress Sridevi was a legendary actress, she has starred in 300 films and has given blockbuster movies. She will always be in our prayers as well in our hearts.
In memory of sridevi check out these adorable pictures and you will fall in love all over again