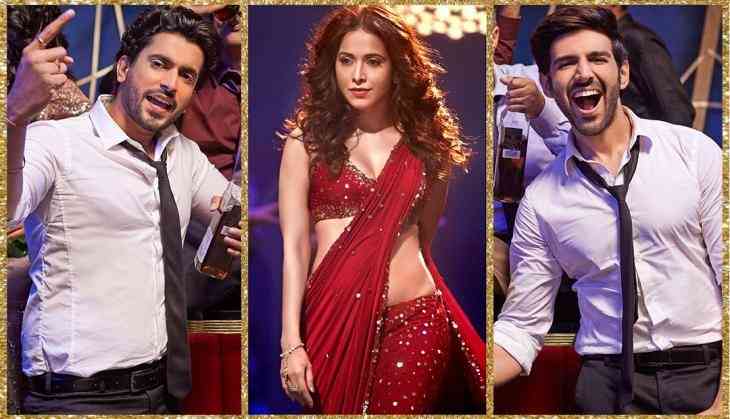 Sonu Ke Titu Ki Sweety Movie Review: What's more you need if you have Kartik Aaryan
Sonu Ke Titu Ki Sweety Movie Review - The Pyaar Ka Punchnama team is again back with a new film called Sonu Ke Titu Ki Sweety, the film was supposed to release on Valentine week earlier but due to some other movies, it got postponed for next two weeks. Filmmaker Luv Ranjan who always has taken a dig at romantic relationships this time has come out with a beautiful concept of Bromance vs Romance.
Movie Name - Sonu Ke Titu Ki Sweety
Star Cast - Kartik Aaryan, Nushrat Bharucha, Sunny Singh Nijjar, Alok Nath
Director - Luv Ranjan
Producer - Bhushan Kumar, Luv Ranjan
Music - Rochak Kohli, Yo Yo Honey Singh, Amaal Malik
Genre - Romantic Comedy
Critics Rating - 4 stars
STORY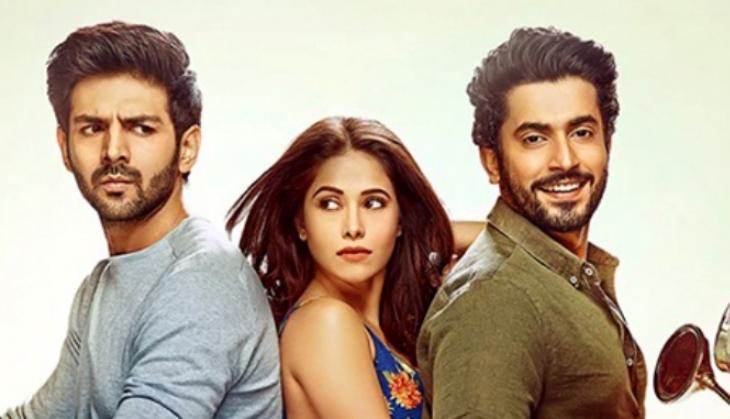 SKTKS
Sonu (Kartik Aaryan) and Titu (Sunny Singh) are best friends and you can say they are brothers from another mother. They both are very good with each other and they are happily living in their friendship goals. One hand Sonu is so smart that he knows everything good and bad about love, and on the other hand, Titu is innocent (in Sonu's terms).
Then the chick Sweety (Nusrat Bharucha) arrives and it becomes hell for Sonu to seeing Sweety adjusting to Titu's life. The war between brother and sister-in-law gets to start to win Titu and what happens last is something you will love to watch.
Also Read - Sonu Ke Titu Ki Sweety Box office prediction: Kartik Aaryan and Luv Ranjan's fim can start with a decent opening
DIRECTION
Filmmaker Lun Ranjan now becomes a favourite of brothers in the comedy genre, he has all his things perfect when it comes to winning the hearts of boys and friends. The concept of Bromance vs Romance has been tried a lot in Bollywood films and most of the time it turns a confusion but this time it has gone to the straight point what it wants to deliver. All thanks to Luv who knows what the audience is expecting from him. He has given all the aspects of comedy and bromance in this film.
PERFORMANCES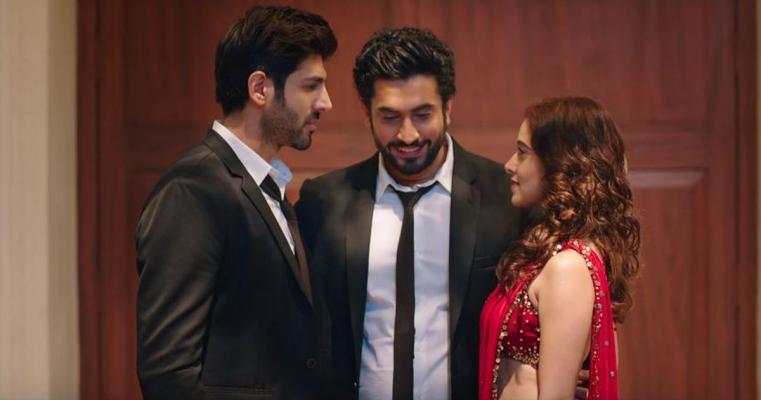 SKTKS
As I said that what you need when you have Kartik Aaryan that means he is a power of the film. Luv and Kartik are working together on last four films and this shows how they know each other better. Kartik is charming in every single frame of the film, even though he is sexy but his punches will win the boy's hearts. It looks like that Kartik is now one his comfort zone and no one can replace him as soon as possible.
Many were thinking why Sunny Singh got the second lead role in this film when you have a long list of PKP actors, but Sunny will prove you why he is best for this role by his both sexy and innocent face. He has gone very good with his performance.
Like Kartik, Nusrat also is working with Luv from last four films, however, in PKP she was very smart and simple girl in PKP series. But this dare to watch her because you will get the badass Nusrat as Sweety in Luv Ranjan's film. She is very good in her zone of Sweety.
Alok Nath the surprise package of comedy-drama film, When Kartik, Nusrat, and Sunny are busy in narrating the story, then there is Alok Nath who is giving all the A-Sanskari comic scenes to you.
MUSIC
This is no doubt the best music of Luv Ranjan's films till now and maybe we should give credit to the production house Tseries. What is better than TSeries to know what is best in the music. All the songs are chartbusters and then Arijit Singh's Mera Yaar Hai Tu will make you cry.
Also Read - Baaghi 2 Trailer: Fans didn't like Disha Patani pair with Tiger Shroff; actress got trolled
VERDICT
You loved Pyaar Ka Punchnama then you are surely going to watch it, but if you are expecting the same film then you will be shocked as it is far better than those films. A must watch to take a laughter ride.