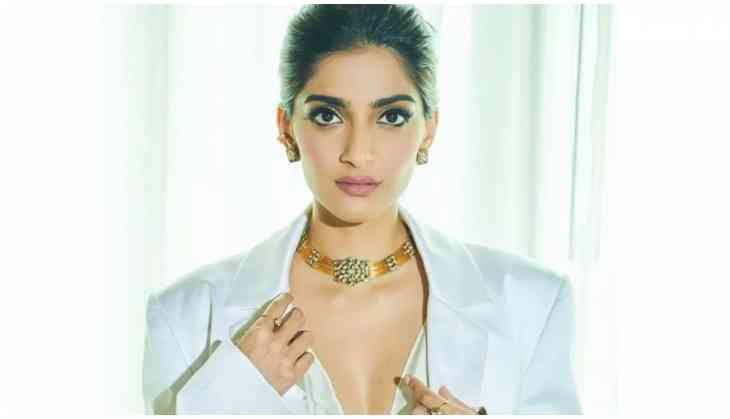 Sonam Kapoor donates for stray animals
Coronavirus cases in India are rising with every passing of minute and due to this it has effected everyone's business and has forced them to stay indoors. As India is going through a lockdown many celebs from the industry came out in support and have contributed to PM CARES Fund and CM Relief Fund.
Where celebs like Shah Rukh Khan, Akshay Kumar, Salman Khan, Ayushmann Khurrana, among others are contributing to help government, Sonam Kapoor has come out for the stray animals. Yes, the actress has dedicated all her earning from her e-shop Bhaane to feed the animals during the lockdown.
For the same, she shared a post on her Instagram story which read, "For years, Bhaane HQ has shared space with stray animals that are around our office space. Due to the lockdown, many of these urban animals like dogs, cats and cows, who were depending on local street businesses and passers-by are now starving of hunger. Team @bhaane has pledged to donate 100% of the revenue from our e-shop to providing food for our street companions. Join us at #bhaaneforlife"
Also Read: Shah Rukh Khan, Gauri convert their personal office into quarantine centre amid COVID-19 outbreak
Not just this she also urged people to support the power loom workers in Bhiwandi who are starving due to Coronavirus lockdown. As the nation came to standstill, 6 lakh power loom workers have been left with no income and no food. So to raise the fund for them the actress shared the post that read, "The situation is so desperate that it resembles a famine. *Powerloom Sangharsh Samiti* and *Movement for Peace and Justice are coming together* with *Youth Feed India* and *Helping Hands Charitable Trust* to raise funds and provide 5000 families of power loom workers with emergency food kits. *Only Rs. 600 can feed a family for an entire week."
Also Read: Bhumi Pednekar, Janhvi Kapoor apply for Kartik Aaryan's Baghban remake; check their banter
She also shared the link in her caption ketto.org/fundraiser/support-bhiwandi-powerloom-workers TODAY workers for the people who are interested in contributing for the workers. Since power loom workers are the backbone of the garment industry, textile industry of Bollywood so she urged Bollywood celebs too to contribute their bit to help them in this crisis.
Also Read: TV Czarina Ekta Kapoor sacrifices 1 year salary of 2.5 crores to help employees at Balaji Telefilms