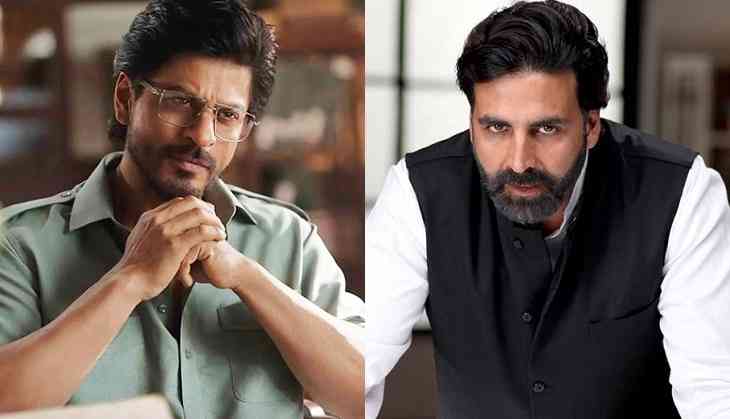 Shah Rukh Khan and Akshay Kumar worked together first and last time in Yash Chopra's film Dil Toh Pagal Hai and after that, they have not seen in a single frame for a long time. Recently, Shah Rukh Khan was asked would he like to work with Akshay Kumar and team up with him for any movie.
The Zero star Shah Rukh Khan said that he would really love to work with Akshay Kumar but there is one big hurdle coming in between this and that is their timings of work. Now it is known that Shah Rukh Khan has an awkward habit of working in nights, he has an erratic schedule of working hours. That is totally opposite to Akshay Kumar and his working schedule.
SRK said he would love work with him but it would be difficult that he will be coming to work and Akshay will be wrapping up. It will be totally and night and day working but without meeting each other. It is quite famous in Bollywood that Akshay Kumar is very strict in his schedule of working and hours and he wakes up early and completes his work till evening.
While on the professional front, Akshay Kumar is already busy with multiple projects like Mission Mangal, Kesari, and Good News. While after that he will also be teaming up with director Rohit Shetty for next project called Sooryavanshi.
Also Read - Leave Government, Bharat star Salman Khan did something for farmers of Ludhiana that will make you respect him more