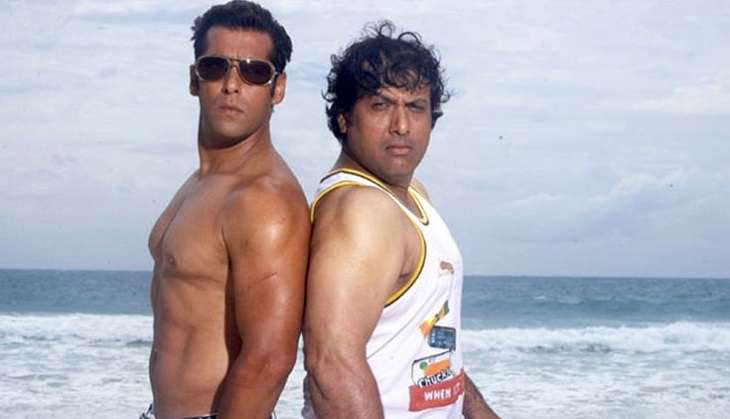 Their on and off friendship seem to have reached a point where Khan is yet again going out of his way to promote the older actor
The two actors have been sending feelers to each other on social media
On December 21 Govinda celebrated his 53rd birthday and at that event he told a few scribes that he knew he would not work with Salman Khan again, although they worked together in hit film Partners in 2007. However, he did not forget to wish Salman on his birthday on December 27. Govinda posted,"Flirt karo tab duaaon mein yaad rakhna. Happy birthday partner! @BeingSalmanKhan #Salmankhanbirthday".(sic)
Incidentally on the same day when one of his fans questioned him about his when about his relationship with Salman Khan, Govinda replied in his candid style, 'There is no relation with Salman Khan after Partner, but it's his birthday today so I wish a very happy birthday". (sic)
Even if Govinda has been making it clear that he does not share a great equation with his former co-star, Salman has always been, publicly at least, extending an olive branch to his friend. In fact, there have been many reports that how Salman has been waiting to get a nod for Govinda to begin the Hindi remake of a popular Marathi film Shikshanachya Aai Cha Gho. However Govinda was not in a mood to let bygones be bygones.
Govinda on his birthday announced his upcoming film Aa Gaya Hero and the first trailer of the film was released this week. Salman promptly praised the actor on social networking media and tweeted, "Aa gaya mera Hero. Mera Partner. Superb Trailer."(Sic)
Surprisingly as if on cue, Govinda posted the duo's old picture together and tweeted, "#TBT To an era when @BeingSalmanKhan had begun his career! Some friendships and some people are meant to always stay...#Partner" (sic)
Looks like Govinda has finally changed his mind and is also ready to patch up with his old friend.