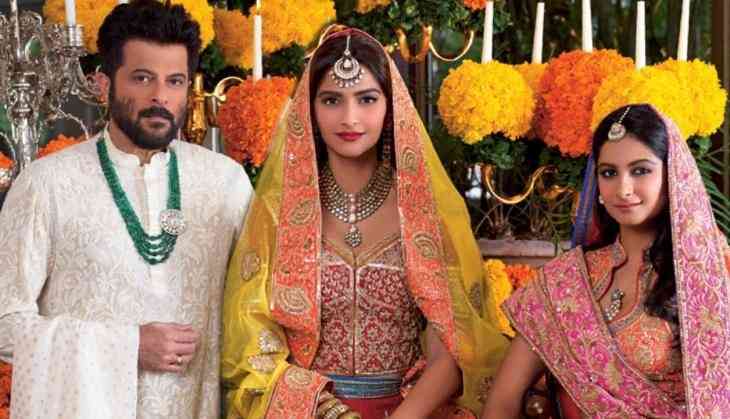 The most popular celebrity chat show Koffee With Karan hosted by filmmaker Karan Johar is really going well in its sixth season as well. Now in the 11th episode of the season 6, we will see Bollywood actor Anil Kapoor's children daughter-actress Sonam Kapoor Ahuja, younger daughter-producer Rhea Kapoor, and son-actor Harshvardhan Kapoor.
Interestingly, Sonam's younger sister Rhea Kapoor made something really surprising about Sonam and Anil Kapoor's equation. She revealed on Koffee With Karan couch, Sonam and her father Anil Kapoor sometimes shares an awkward equation and there are times when Anil doesn't even talk to Sonam.
Today the siblings arrive!!!!! #KoffeeWithKaran @HarshKapoor_ @sonamakapoor @RheaKapoor ❤️❤️❤️❤️ pic.twitter.com/5FCHCiR7ub

— Karan Johar (@karanjohar) December 30, 2018
Rhea while sharing her equation with her father and how her siblings with Anil Kapoor, she told 'there have been times when her father Anil has asked her to deliver a certain message to Sonam. When she questioned asking him why he wouldn't do it himself, he has responded to it by answering that he is afraid of her reaction and that she may turn violent.'
Rhea also revealed why this happens often at her home. She mentioned, Anil and his firstborn Sonam are quite similar to each other by nature, in the sense, that they are both creative, crazy, sensitive personalities who are unable to handle each other's reaction.
Also Read - Sooryavanshi: After Simmba, Rohit Shetty to bring Ajay Devgn and Ranveer Singh's camoes in Akshay Kumar's film