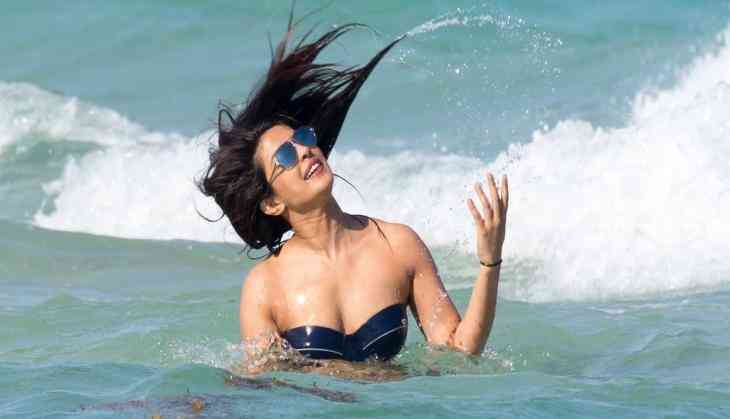 Bollywood Desi Girl Priyanka Chopra broke her silence for the first time on her relationship status. Recently, in the interview given to Filmfare, the actress revealed that she was in serious relationship a year ago. But these days she is single.
Priyanka Chopra, for the first time on her personal affair, said, "I'm a serial monogamist. I was in a very committed relationship. But since almost a year, I've been single. I've met a bunch of people. I've gone out with people. I let someone woo me but no. My mind hasn't exploded, not yet!."
"I've been single after a really really long time. I get a lot of attention. But I don't know what to do with it. Of course, I like it. I'm a girl and I'm vain," she added.
Earlier in 2016, when Priyanka was asked about her plans for marriage, she said, "When there is a ring on my finger, which is actually given to me, then Ill tell the world. Till then no one can claim me."