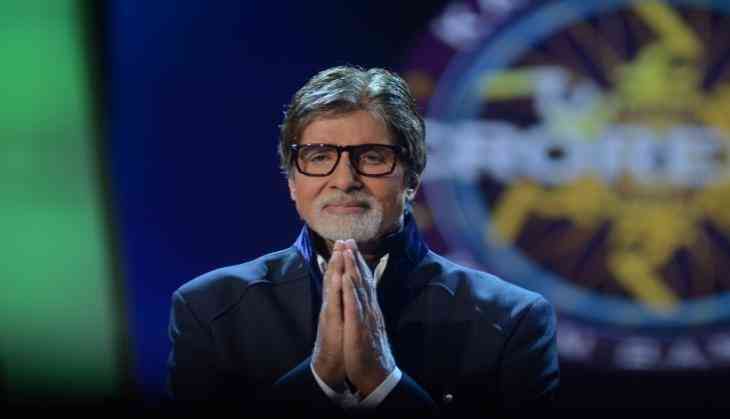 Megastar Amitabh Bachchan got a sense of the "spread of Hindi cinema" when a girl from Poland broke into a song and dance sequence on the Bollywood chartbuster "Kajra re" in front of him on the set of "Thugs of Hindostan" in Malta.
He narrated the incident on his blog on Thursday night.
"A young crew member from 'Thugs of Hindostan' walks up gingerly to me on set and with some hesitation she says, she wishes to sing a song to me.
"I look at her... She is young and shy and white Caucasian... and I wonder why she would want to do that, particularly because there is no indication that she would even know who I am, even though she has been told that the project she is on is an Indian film and these actors are the actors on the film.
"I am suddenly surrounded by other crew members, who, I am somewhat surprised to note, are egging her on to do so... And so with great clarity of accent and tune she starts: 'Aisi nazar … kajrare … kajrare, tere kaale kaale naina.'"
Big B said the girl had "great composure and confidence".
"She even does a few of the patent steps of the song... Everyone bursts into applause and I gently ask her, where she is from... From Poland."
Then another assistant walked up to him with a girl.
"She says she has been a fan from when she was young, and that her first film was 'K3G' (Kabhi Khushi Kabhi Gham...'). She is from Kazakhstan."
The 74-year-old veteran says his idea of sharing these incidents is not "to impress one and all with the diversity of crew working on a film from India but the spread of Hindi cinema in the lives of so many away from Indian shores and not necessarily Indian".
"May Indian cinema live multitudinous years and may the cross-section of the world society believe and show affection to talent from our Indian shores," he added.
-IANS